New Purple 2364
The vegan purple pigment for make-up

New Purple 2364 is a 100% vegan and natural origin content pigment for use in make-up formulations. Extracted by green fractionation from Raphanus Sativus L. and ID Pack certified, this new pigment is a valuable and efficient new ingredient for multifunctional use as it demonstrates impressive results when applied on lips, lids and nails. 
Activity
Vivid colour and high coverage;
Strong antioxydant properties;
Anti-glycation and anti-hyaluronidase benefits;
Multifunctional use on lips, lids and nails;
Impressive results on all complexions;
Protection of nails.
Applications
Make-up formulations, anhydrous make-up, lipsticks, lips care products, eyeshadows, nail polish and nails care products, soap.
Origin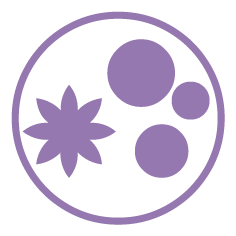 Regulation
INCI China IECIC
ISO 16128 100% natural origin content
Vegan suitable
Kosher certified
Halal certified
Ecocert COSMOS approved
Associated claims
Pigments for vivid, intense and homogeneous purple colouration, dose dependent intensity, identical for all complexions, very good coverage, antioxidant, anti-glycation, protection of nails