Neosalyl™
The natural substitute for synthetic salicylic acid for skin and scalp

Neosalyl™ is a 100% natural and pure salicylic acid for skin and scalp that is organic compared to its synthetic alternative. Obtained by Green Fractionation from the natural essential oil of the Wintergreen plant, Neosalyl™ brings all its benefits in dermo-purification for skin, and shininess and anti-dandruff for hair care. 
Activity
Purifies the skin, safely and gently, 
Demonstrates anti-inflammatory and anti-microbial benefits,
Treats effectively the dandruff condition.
Applications
All type of products for skin lightening and brightening, skin renewal, prone-to-acne skin.
Hair shampoos, conditioners for shine and scalp condition.
Origin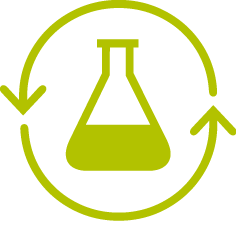 Associated claims
Sebum production inhibition, anti-oily skin, anti-dandruff, anti-inflammatory, anti-microbial, dermo-purifier, skin complexion balance, soothing