BisaboLife®
The sustainable biotech. (-)-α-bisabolol 

BisaboLife® contains (-)-a-bisabolol, well-known for its soothing benefits and its highly biodegradability.
Thanks to an optimized process, we now guarantee an ingredient with a level of purity at a minimum of 99%, the highest rate available in the industry today, outperforming synthetic and natural products. Our research also demonstrates that the active ingredient possesses the lowest farnesol content on the market (<0.05%) versus synthetic alternatives.
Activity
Soothes the skin by inhibating 5-lipoxygenase, IL-1

a

 IL-5

a

 and TNF-

a

,
Interfers with ROS,
Has anti-infective properties,
Increases bioavailability of molecules,
Inhibits melanogenesis by lowering intracellular cAMP levels
Reduces scalp irritation down to -25% in two weeks.
Applications
Day and night creams for sensitive skin, cold creams, after-sun, post-depilatory, post-peeling, after-shaving, shampoos for sensitive scalp, face cleansers, razor blade strips, body washes, bar soaps, depilatory creams, perm treatments
Origin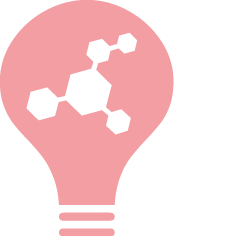 Regulation
INCI China IECIC
Vegan suitable
Halal certified
Kosher certified
Associated claims
Calming/soothing, anti-oxidant, anti-redness, hair & scalp care