Agefinity™
The 3D Y reshaper

Coming from plant and activated by biotechnology, Agefinity™ is a biomimetic source of energy which acts on the lower layer of the dermis to reshape the face and the neck (now defined as the "Y zone").
Activity
Reprogrammes mitochondrial energy metabolism in older cells,
Promotes skin matrix restructuring,
Reinforces Dermo Epithelial Junction (DEJ),
Reorganises skin matrix similar to younger skin,
Significantly reduces visible age spots,
Visibly decreases crows feet wrinkles,
Reduces neck wrinkles to remodel the Y-shape of the face.
Applications
Anti-ageing serums or creams, anti-ageing products for the reduction of deep wrinkles, intensive treatments for facial rejuvenation, nasolabial anti-wrinkles products, anti tech-neck products, anti-crow's feet products, anti-age spots serums, skincare for mature skin, dermocosmetics.
Origin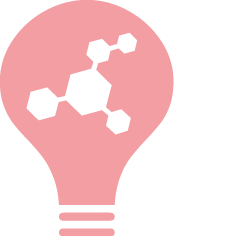 Regulation
INCI China IECIC
Halal certified
Vegan suitable
Associated claims
Anti-ageing, anti-wrinkles, collagen organiser, skin lifting, anti-age spots, anti tech-neck, remodelling the V-shape of the face, improvement of the Y-zone.