Tracking the tastes of tomorrow
Frank Capra, the Hollywood director of 'It's a wonderful life', nailed shifting patterns in taste when he said: "Don't follow trends, make trends." Capra was talking in the 1970s, but his advice is as relevant today as it has ever been. Givaudan's FlavourVision® is a future-focused programme that connects global markets with consumers, helping our customers to stay ahead of the game, transforming trends into flavours.
FlavourVision® was born in the mid-2000s as Givaudan looked to bring its many diverse and regional trends programmes under a single unified umbrella. Jennifer, Benefit Platform Director, New Innovation, explains how FlavourVision® came about: "When Flavours created a Global Group in 2005, it uncovered the fact our number one request related to trends: right around the world, we had customers asking us to help them see into the future. At the time we had different trends programmes and were telling an inconsistent story. We saw an opportunity to take a more proactive and holistic approach in this area and to put more critical mass behind our thinking in trends."
Givaudan set about distilling our knowledge of consumers and the marketplace, going beyond flavours, to provide inspirational insights into what was shaping the flavour horizon. Five 'mega-trends' were developed, which showed what drives consumers to make preference decisions, based on their lifestyles and needs.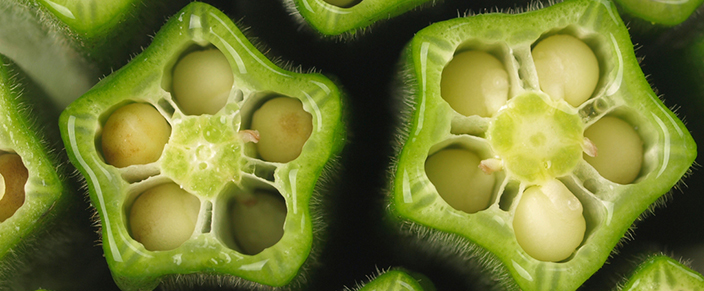 Global Macro Drivers
At the heart of FlavourVision® are Global Macro Drivers. A driver is a change or occurrence that has caused something to happen or emerge, resulting in a consumer trend. FlavourVision® is grounded in a deep understanding of Global Macro Drivers that provoke changes in people's attitudes and behaviours. Macro areas of change range from social to economic to political data. In turn, key driver themes affect micro-trends, which are associated with specific sectors of the marketplace and tend to involve only a small percentage of the activity or movement that is occurring.
Influencing innovation
FlavourVision® provides an opportunity for our scientists to think about how technology and trends fit together. In terms of our front-end innovation it's the norm for our technologists to work with FlavourVision® to understand what is happening in the markets, to get a bigger picture, which helps them decide what technologies we need to invest in. Today, innovation in flavours takes our ability to identify and translate trends with FlavourVision® very seriously.
The future is a difficult thing to predict, and the pace of change and diversity of consumer desire are forever gaining momentum. But when the food and beverages industry asks Givaudan: "What are the next winning flavours that my customers will want in the future?" we're able to draw on FlavourVision®, a solution that goes to the real world today, to identify the flavours of tomorrow.