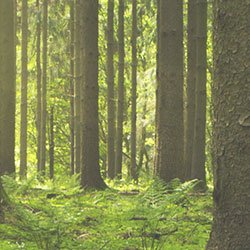 A climate-positive future
Component content
Our nature goals are backed by bold ambitions, and our aim to become climate positive before 2050 is one of our boldest.
A climate positive future
To be climate positive means not only to achieve net zero carbon emissions – i.e. to reduce all our greenhouse gas emissions to zero – but to remove more greenhouse gases from the atmosphere than we put in. We will do this by tackling greenhouse gas emissions in our own operations and across our supply chain, taking bold and rigorous steps to tackle this area, with a special focus on product formulations, transportation, energy and reforestation. Watch the video below to find out more.
Component content
On target
We have set stringent standards for ourselves and wish to be accountable for our climate action, every step of the way:
In 2019, we were among the first major companies to join the fight against global warming and signed the UN Pledge Business Ambition for 1.5°C through the Science-based targets initiative.
In September 2020 we signed the Corporate Leaders Group (CLG) Europe CEO letter to the EU on 2030 GHG emissions targets.
We are part of Business for Nature, a global coalition of businesses that are urging governments to urgently adopt policies to reverse nature loss.
By 2025, we will have achieved our RE100 commitment to convert our entire electricity supply to fully renewable sources.
By 2030, we will have reached our Science Based Targets initiative-approved target to reduce operational emissions by 70% and supply chain emissions by 20%.
For more on our latest progress, read our 2020 GRI sustainability report and our 2020 Integrated Annual Report.
Latest targets progress
 

Our targets

Progress
2019

 

1
Progress
2020

 

1

Cut our absolute scope 1 and 2 GHG emissions by 70% between 2015 and 2030
-17.0%
-30.0%
Cut our absolute scope 3 GHG emissions by 20% between 2015 and 2030
+17.7%
+11.0%

100% renewable electricity by 2025
75.0%
81.0%

-20% waste per tonne of product by 2020 (includes incinerated and landfilled waste
-8.0%
-14.0%

-15% water per tonne of product by 2020 (use of municipal and groundwater; baseline 2009) 2
-26.8% 3
-31.0%
Compared to baseline year 2015.
We have reached our 2020 targets 3 years in advance and are in the process of assessing a new target in 2021.
2019 restated figure is -28%.
Component content
Discover our projects