Making fragrances go further with the Bloomful™ platform

Rooted in creativity, backed by science
Component content
We all know that moment of magic when a shampoo, shower gel or fabric conditioner comes into contact with water, releasing an intense burst of fragrance that slowly fills the room.
Known as 'bloom', this effect has been a vital element of fragrance creation for centuries. But, until now, little was known about how it works or how to measure it. Now, through our new Bloomful™ platform, we are combining our perfumers' deep knowledge of bloom with detailed scientific analysis – enabling us to take a more structured approach to this mysterious and desirable concept.
Bloom is the defining moment where the consumer perceives the fragrance released from a diluted product during all its wet stages.
Rooted in creativity, backed by science
The Bloomful™ platform harnesses our perfumers' understanding of bloom, gained through decades of observation and experience, and builds on this with new scientific insights. It provides tools and guidelines for creating fragrances with powerful bloom, putting this information at the fingertips of our entire creative and development community, including junior perfumers.
"The Bloomful™ platform is an exciting step for Givaudan and our customers. For the first time, we are recording and sharing our perfumers' empirical knowledge of bloom and looking at this fascinating concept from a scientific perspective. By bringing these two rich sources of information together in one tool, we can help our perfumers to achieve amazing results, all backed by chemical and sensory analysis. This in turn will allow our customers to create even greater bloom experiences for consumers."

Philippe, Global Head of Fragrance Technology
How do you measure bloom?
Component content
How do you measure bloom?
As a dynamic chemical and sensory event, bloom is notoriously difficult to measure. To tackle this challenge, we enlisted our Science and Technology team in Ashford, UK. Their research revolved around sensory analysis, chemical analysis and measurement science. In other words, we not only examined consumers' perception of bloom, but also looked for scientific evidence such as the quantity of ingredient molecules in the atmosphere.
The feel-good factor
The benefits of bloom go far beyond a pleasant in-use experience. Research suggests that it can also enhance consumers' perception of a product's value and strengthen their emotional attachment to a product – helping to reinforce brand loyalty and drive repurchase.
From taking a shower to mopping the floor, bloom has the power to turn everyday activities into aromatic adventures.
Your partner for blooming technologies
Component content
Your partner for blooming technologies
Thanks to our first-class facilities, talented perfumers, innovative creation tools and strong scientific metrics, we help our customers to develop solutions that consumers love. Our diverse portfolio includes blooming technologies for our three key categories: home care, fabric care and personal care.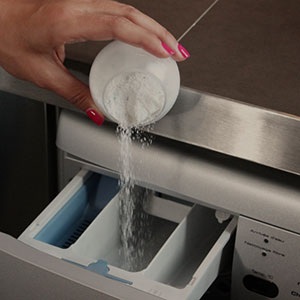 In focus: Bloomful™ Wave
Breathing in the aroma of freshly washed laundry as it comes out of the washing machine is a treat for the senses. Bloomful™ Wave goes further by creating unique blooming moments during all wet stages of the laundry process.
This patent-pending technology is designed specifically for laundry products, using our best blooming specialities and captive ingredients. Like all of our solutions, it has been developed in response to specific consumer expectations and is ideal for adding sensorial benefits to product functionality.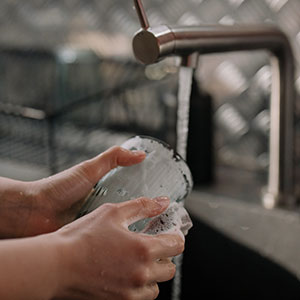 In focus: Bloomful™ Sparkle
The right scent can transform washing dishes from a mundane task into a blissful moment. With this in mind, we designed our patent-pending Bloomful™ Sparkle technology specifically for liquid hand dishwash. It is a direct response to consumers' expectation for a high-fragrance experience while cleaning and rinsing dishes.
This clever solution enables brands to add a new sensory dimension to functional products, which in turn can have a positive impact.
Making room for bloom
As the Bloomful™ platform continues to evolve, it will support our perfumers to formulate fragrances that bring delight to everyday activities – reflecting our Company purpose of 'creating for happier, healthier lives'. By building bloom into our design process from the very beginning, balancing science with creativity, we can help our customers to deliver products that go far beyond smelling great.
The future of fragrance creation starts now.