Lithocosmetics
Gemstone cosmetic powders

Since the most ancient times, precious stones have been used for magical energetic or therapeutic reasons. Givaudan Active Beauty has developed a whole range of gemstone micronised powders based on the ancient knowledge of their characteristics.
Activity
Tourmalina
Activates microcirculation,
Revives skin radiance.
Sapphira
Restores skin, hair and nails homeostasis,
Soothes sensitive skin pain.
Diamond
Activates microcirculation,
Improves skin complexion.
Applications
Skin care, hair care, body care, make-up
Origin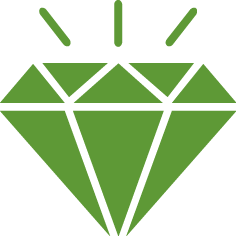 Regulation
INCI China IECIC
Cosmos (for Sapphira only)
Associated claims
Calming/soothing, radiance enhancing