Delivering the experience of home cooking with TasteSolutions® Richness

The rich, complex flavour that is a result of time
Component content
Discover a short-cut to recreating the authentic flavours of home-made foods.
Imagine the nuanced yet intense flavour created by an oven-roasted fatty cut of meat or a slowly-cooked onion soup, topped by melted Comté cheese.
The rich, complex flavour that is a result of time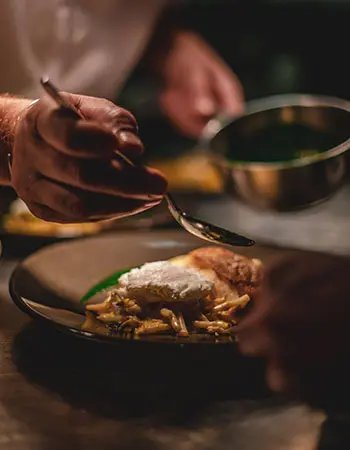 The concept of Richness is based on the deep, authentic flavours that develop as a dish is slowly cooked over a long period of time. The strong connectivity between flavour and taste leads to a third dimension – one of succulence and complexity. This rich complexity is a familiar part of cuisines around the world. While richness may be difficult for consumers to describe, they know the experience well.
Givaudan has spent countless hours perfecting solutions for delivering this complexity simply and quickly. We've honed our expertise in order to close the gap between authentic home cooking and off the shelf experiences.
Through extensive analysis, we discovered that the key to creating richness in consumer products was to recreate the taste complexity of traditional cooking methods and restore the time dimension lost in commercial processes.
With TasteSolutions® Richness you can conveniently bring the element of time to the food experience you provide your consumers. While it sounds almost magical, it was years in the making.
Inspiration from the world's leading chefs
Component content
Inspiration from the world's leading chefs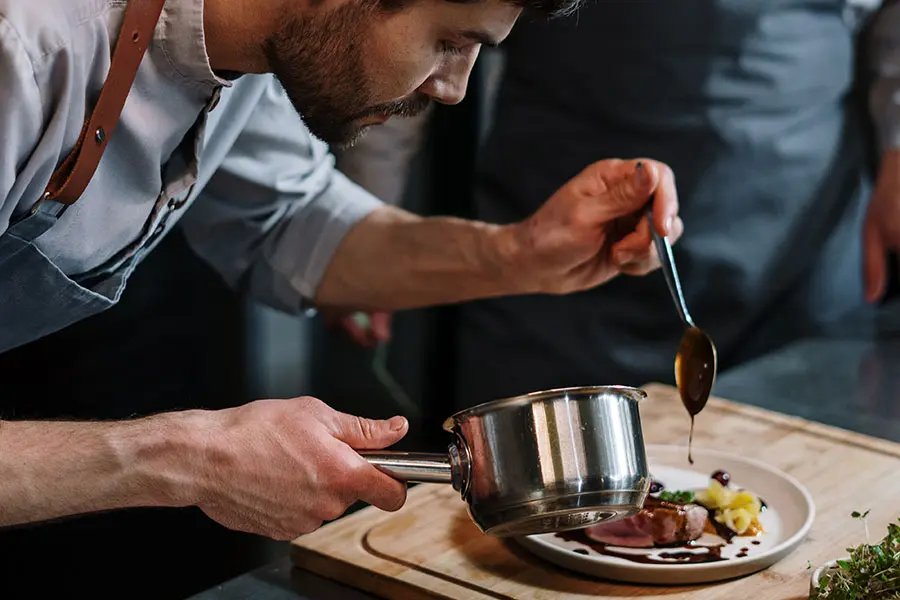 The pursuit of this taste innovation began with Givaudan's ongoing collaboration with world-leading chefs at a Givaudan's Chef's Council.
Here, a Givaudan team of chefs, flavourists and scientists met with some of the world's most celebrated chefs to explore the importance of taste enhancement in food.
Givaudan was inspired to find ways of translating the flavour experience of rich, authentically prepared food into everyday food products. 
Component content
The big taste test
After years in development, it was time to hear from consumers. We submitted TasteSolutions® Richness to a blind taste test.
We took a typical beef bouillon soup from a supermarket that had been cooked by simmering for four to five minutes. We compared it with a similar beef bouillon soup created with TasteSolutions® Richness and designed to taste like it had been made from a cut of beef and cooked for several hours for full flavour authenticity.
We served both versions to consumers, asking them: "Which do you prefer and why?" The responses were overwhelmingly positive towards the TasteSolutions® Richness version. Consumers reacted with comments like: "It reminds me of a homemade dish", and even: "This tastes as good as I remember from my childhood." Rich praise indeed!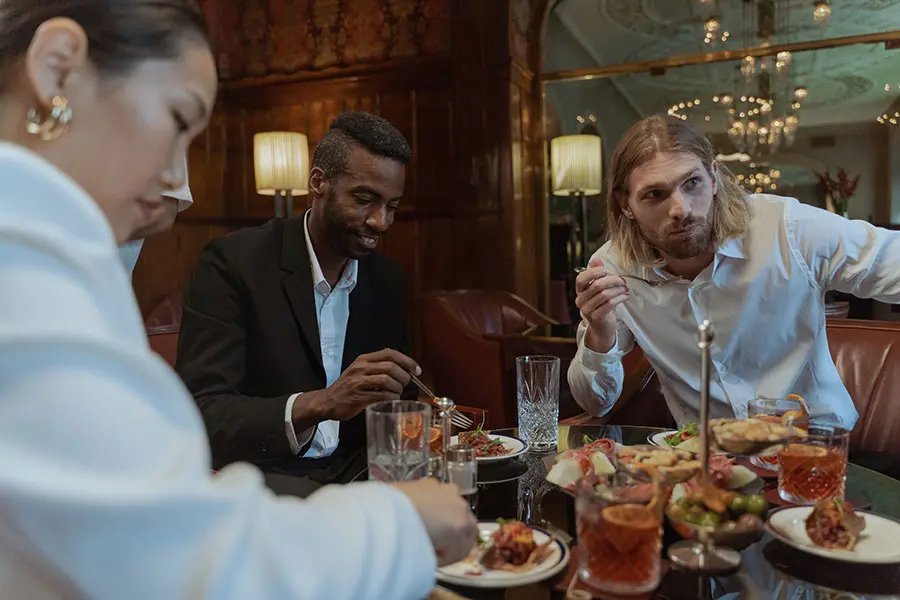 Chicken, beef and their plant-based alternatives
Component content
Chicken, beef and their plant-based alternatives
TasteSolutions® Richness was initially launched for two key flavours globally: beef and chicken; other flavour families, such as cheese, followed thereafter. Today our experts are equipped with a TasteSolutions® toolkit that enables them to assist customers in creating alternative, plant-based products that offer deeper, more complex and rich flavours, similar to real meat.
TasteSolutions® Richness can be applied to a wide variety of categories, including snacks. Adding richness to these products can be the key to creating irresistible tastes that elevate and transform the snacking experience.
Get in touch and discover how you can deliver richness in an instant with TasteSolutions® Richness.