Oat fibre goodness for nutritious food experiences

Exceptional nutritional profile
Component content
OatWell™ prebiotic fibre helps deliver nutritious and delightful food experiences that strengthen gut health.
With over 30 years of experience in oat-derived solutions, our oat bran ingredient, OatWell™ brings all the goodness of oats together in a trusted solution with an exceptional nutritional profile.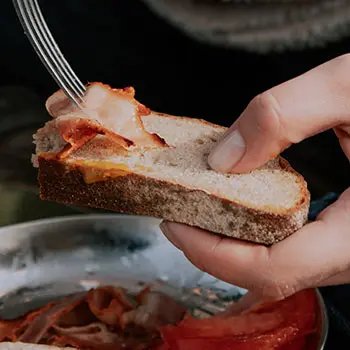 ---

Rich in a unique prebiotic fibre called beta-glucans, oats are the perfect ally for supporting a healthy lifestyle.

---
Component content
Oats carry a healthy image in the consumer mind
Did you know that oat beta-glucans come with a lot of associated health benefits? There are more than 60 scientific publications indicating that oat beta-glucans can positively impact health: from microbiome modulation, to gut health, and ultimately cholesterol reduction or healthy blood sugar reduction.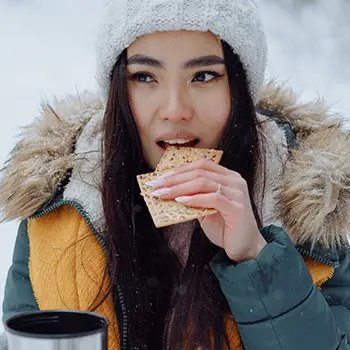 ---

80% of consumers¹ are aware of the health-supporting benefits of oats. Consumers associate oats with words such as 'healthy', 'natural', 'nutritious' and 'tasty'.

---
Component content
Why OatWell™?
First oat beta-glucan on the market and the subject of research that has led to scientifically substantiated benefits.
Backed by a large number of clinical studies and scientific publications on its ability support cardiovascular health², improve glycaemic control³ and improve gut health4.
Supported by approved health claims in Europe and the USA.
Excellent nutritional profile combining soluble/insoluble fibre (up to 50%) and proteins (up to 23%).
Minimally processed, natural and clean foodstuff solutions.
Proprietary process that retains the highest quality beta-glucans (native structure and molecular weight).
Provides functional benefits such as water binding, thickening and emulsification.
  
Component content
Trust your gut
Why do consumers care about their gut health? Because they know a balanced gut and good digestion are important for a healthy lifestyle.
Many factors influence the health of the microbiome. Prebiotic fibres are one of the well-known modulators of the microbiome that can be easily incorporated into product formulations. The prebiotic effects of oat bran fibre are known and have been validated with years of research.
OatWell™ prebiotic fibre can help make your food and beverages nutritionally better while positively impacting the gut microbiome.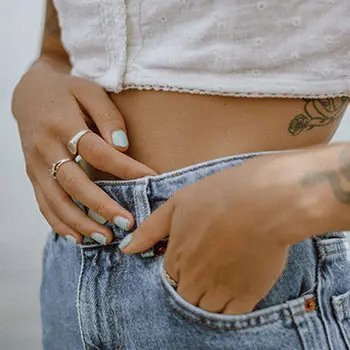 ---

Prebiotic fibres can play an important role in balancing the gut microbiome.

---
OatWell portfolio and applications
Component content
OatWell™ portfolio
Because we use a variety of milling and classification processes to create our oat fibres, we can offer a range of options. This includes varying levels of total dietary fibre, oat beta-glucan and protein content, as well as different particle sizes (fine or very fine) to meet your needs.
OatWell™
Bran BG14
OatWell™
Bran BG22
OatWell™
Bran BG28
Dietary fibre content 
26%
40%
50%
Beta-glucan content
14%
22%
28%
Protein content
21%
22%
23%
Applications

Cereals

Bread

Sweet baked goods

Crackers

Extruded snacks

Pasta

Powder mixes
Good for you and good for the planet
Component content
Good for you and good for the planet
In addition to being good for the body, OatWell™ ingredients are also good for the planet. Locally grown and processed in Sweden and Finland, the oats used to make OatWell™ are grown sustainably using minimal inputs and their cultivation contributes to soil health, aiding biodiversity. Rinse water is recycled for use as fertiliser for local farms while semi-solid waste from extraction is used for biogas.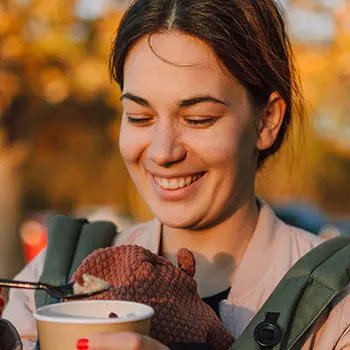 ---

Meet consumer expectations with nutritious food experiences that do good for body, mind and planet.

---