Spotlight on Sourcing4Good advanced level

What's special about the advanced level? 
Component content
In 2021 we launched Sourcing4Good; our flagship responsible sourcing programme. A key component of our sustainability journey, it is aligned to our goal to source all materials and services in a way that protects people and the environment by 2030. 
The programme is built around four levels of supplier and ingredient supply chain status; from active for those just starting out on their journeys, to advanced for the most progressive. 
What's special about the advanced level?
At Sourcing4Good advanced level, we deliver projects with transformational impacts, which contribute directly to our purpose ambitions. They are developed in collaboration with our customers, suppliers and partners and shaped with an expert team from across our business, including agronomy, procurement, responsible sourcing and with the Givaudan Foundation. 
They embody best practices across topics from regenerative agriculture and biodiversity to human rights, traceability, water sanitation and health (WASH), economic resilience, natural resources preservation and more. They positively impact nature as well as lives and livelihoods. What do they look like? 
A first regenerative guarana programme in Brazil
Component content
A first regenerative guarana programme in Brazil
Through our agronomy team, we have established the first regenerative agriculture programme for Givaudan, working together to develop and implement a regenerative model farm to demonstrate environmental and economic benefits and scale up the transition towards regenerative techniques among farmers.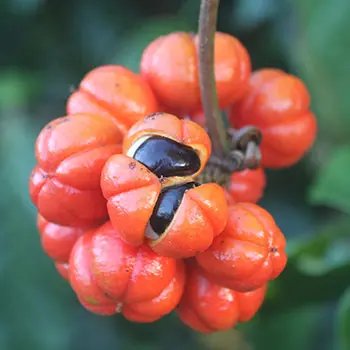 The farm's activities have included soil preservation work through training on how to adapt fertilisation to soil characteristics, as well as education on good agricultural practices such as pruning, using green manure instead of chemical fertiliser and using soil cover crops instead of herbicides that contribute to preserving soil health and biodiversity.
It has also included work on crop association (the simultaneous production of a number of crops at the same time on the same farming area to maximise the synergies and biological interactions among them) which in this case includes guarana, banana, jenipapo, jequitiba, cravo, vegetables such as pumpkin, and okra.
This allows a choice of service trees and crops to be made based on existing varieties used by farmers and also based on agro-ecological and economic benefits.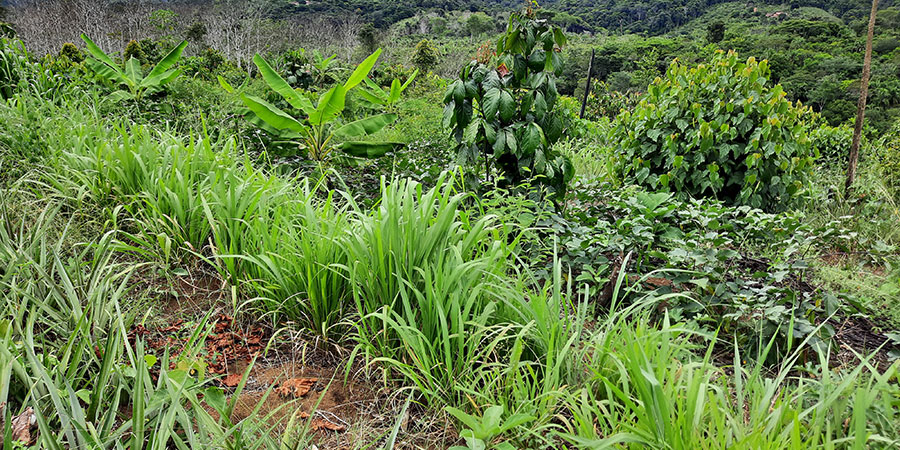 Most recently, through this project we have developed methodology and KPIs to monitor the effects of this model over a long-term period. For example, in soil health and structure, biodiversity restoration, water retention, carbon sequestration and farmers' economic resilience.
This work builds on the impacts we have already delivered under our GUARABEST programme; a collaboration between Givaudan, and local guarana farmers and cooperatives where we have successfully trained 240 guarana farmers in good agricultural practices supporting price and volume security while protecting the unique local biodiversity.
In addition to the regenerative guarana programme, the Givaudan Foundation supported a literacy project aimed to provide a basic education to the producers and their communities so that they are able to read, write and count. Young and motivated people from the communities were trained as educators and more than 100 adults benefitted from classes that were conducted in seven communities. In 2022, the literacy programme reached its end and all the participants received a diploma officially recognised by the Brazilian education system. A new initiative was recently launched in the same communities with the aim of providing access to sanitation infrastructure.
Securing sustainable patchouli oil in Indonesia
Component content
Securing sustainable patchouli oil in Indonesia
Patchouli is a key ingredient for Givaudan and we have been working with local communities in the supply chain for more than 10 years. Within this we have initiated a range of sustainability projects on topics including traceability, environmental protection and social development, and women's empowerment, in the communities from which we source.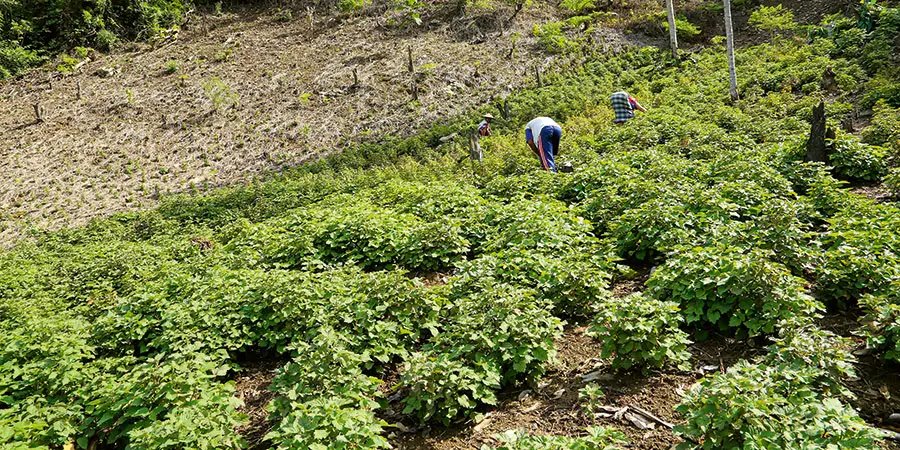 For example, our Patchouli Champion Group (PCG) model involves integrating local agronomy experts with extensive knowledge of good agricultural and distillation practices, allowing patchouli producers to improve their practices. The model also taught producers to distil patchouli themselves, increasing their income and allowing us to create added value within communities and strengthen productive capacities.
Through our Patchoubest programme we are driving impacts across a number of areas such as tackling allelopathy and stopping crop migration; restoring soil health and overall biodiversity; and setting up a climate positive value chain. This is beneficial not just for the sustainability of our supply chain, but also for our partner producers and value chain stakeholders. For example, through increased engagement across the value chain which helps secure uptake of the product we promote greater economic security for producers, through Good Agricultural Practices we can help improve profitability of the farming and through promotion of regenerative agriculture we build both profitability and farmer resilience, including to climate change and extreme weather events.
Other examples of our work over the past decade include a collaborative project with the Givaudan Foundation and strong partnerships with producers, their families and local government actors – focused on improving the livelihoods of individual producer families while protecting natural resources. Through this we have trained the households of approximately 1,500 patchouli producers and more than 350 operators on environmentally friendly agricultural and distillation practices, respectively. The project also involved the renovation of smallholder patchouli distillation units to improve energy efficiency and reduce firewood consumption. More recently, the Givaudan Foundation initiated a project to train farmer households on family nutritional and financial management.
The Givaudan Foundation is also running an educational project conducted in partnership with a local non-governmental organisation. It consists of establishing school libraries and equipping them with books, training teachers in managing the libraries, conducting reading activities as well as engaging parents through awareness sessions. To date, eight such libraries have been opened.
Responsibly sourced osmanthus
Component content
Responsibly sourced osmanthus
Osmanthus flowers bloom twice a year on trees that were planted 20 years ago. The harvest is carried out within 3–7 days after flowering. In China, we're working with osmanthus suppliers to build and maintain strong supply chain practices where they actively strive to make progress on sustainability issues and collaborate on best practices. Areas of particular importance are biodiversity conservation actions in the area under government guidance, stable and long-term partnerships with farmers and specific attention and procedures to ensure product quality.
Almost 78% of our sourced osmanthus qualified as responsibly sourced by the Union for Ethical BioTrade (UEBT) and we have mapped traceability through our iSource technology and field team. Based on UEBT assessment, which focuses on the practices carried out in the sourcing areas by farmers, farm workers, wild collectors and local suppliers, a work plan has now been validated.
This will allow the supplier to maintain their standards and continue the efforts towards further improving social and environmental practices following UEBT recommendations.
Read more about our Sourcing4Good progress in our 2022 Sustainability Report.