Why is soil health so important? 
Component content
World Soil Day is on 5 December. This annual event, led by the UN, champions the importance of healthy soil and advocates for the sustainable management of soil resources.
This year's theme – 'Soils: where food begins' – aims to raise awareness of the importance of maintaining healthy ecosystems and human wellbeing by addressing the growing challenges in soil management, increasing soil awareness and encouraging societies to improve soil health.
Why is soil health so important?
Soils are the basis for healthy food production. It is estimated that 95% of our food is directly or indirectly produced in our soils. Soil nutrient loss is a major soil degradation process threatening nutrition. It is recognised as being among the most important problems at a global level for food security and sustainability all around the globe.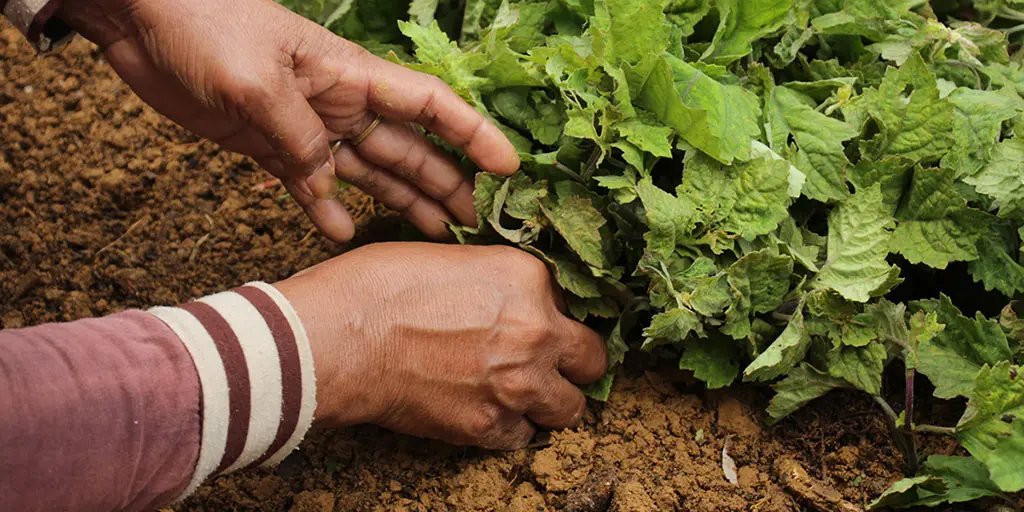 Why does this matter to Givaudan? 
Component content
Why does this matter to Givaudan?
We rely on a steady supply of more than 11,000 ingredients from across the globe, natural resources which are used in the creation of our Taste & Wellbeing and Fragrance & Beauty products. Our activity is highly dependent upon healthy and resilient ecosystems which provide important services at the foundation of food production. In this way, a healthy soil is pivotal in that it allows for soil biodiversity (and vice-versa), and other regulating services such as water conservation and quality, carbon sequestration (the capturing, removal and storage of carbon dioxide (CO2) from the earth's atmosphere), flood regulation, and more.
We recognise the urgent need to transform the food system to avoid severe environmental and human risks for all people, our planet and business. We believe a healthy food system is one that is regenerative and equitable, and does not transgress planetary boundaries. This is strongly tied to our commitment to source all products and services in a way that protects people and the environment by 2030 and our commitment to improve the lives of millions of people in the communities where we source and operate by 2030.
What are some of the ways that we're helping to maintain healthy ecosystems while supporting human wellbeing?  
Supporting guarana farmers on soil and biodiversity preservation
Component content
Supporting guarana farmers on soil and biodiversity preservation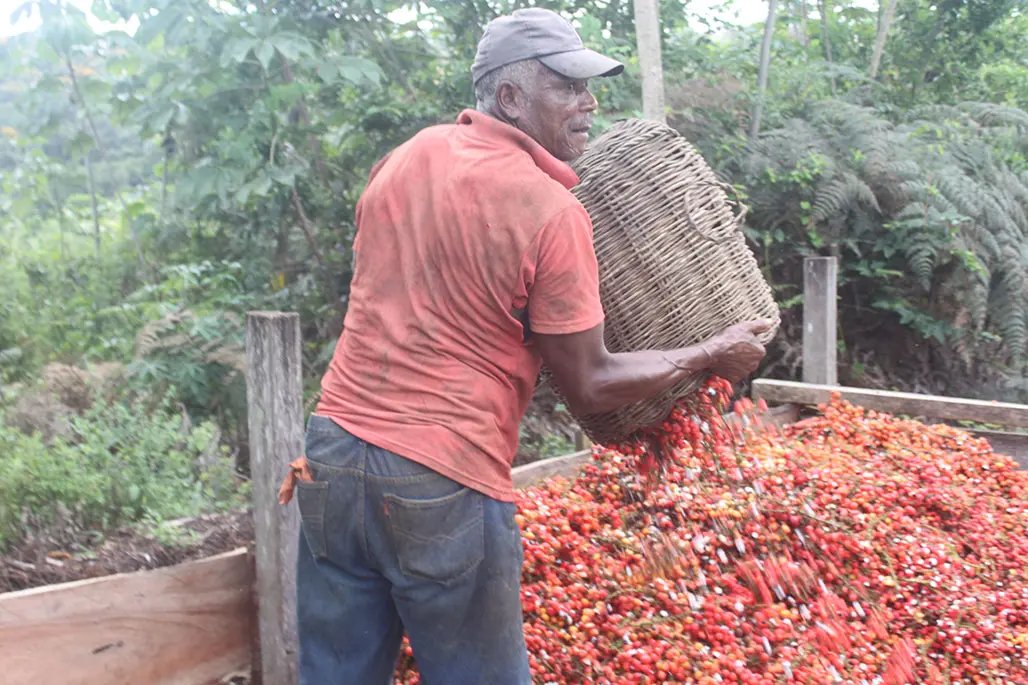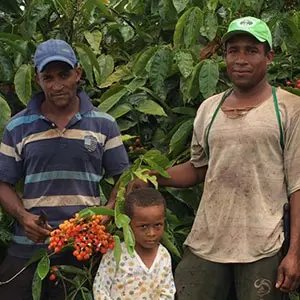 In Brazil, our Agronomy team together with our local partner Brazbio have developed a fully traceable and qualitative supply chain for guarana. This work aims to improve agricultural practices while making a difference to local farmer livelihoods.
In the latest phase of the project, with Brazbio and Regenerative Agricultural specialists, we are creating a 'model farm' to inspire other farmers to transition towards regenerative techniques. This includes the development of a Regenerative Soil Management Plan.
This long term plan includes soil preservation work through the development of pioneering training materials addressing topics including how to adapt fertilisation to soil characteristics, and how to make technical choices that contribute to preserve soil health and biodiversity.
Helping turmeric farmers to adopt regenerative agriculture practices
Component content
Helping turmeric farmers to adopt regenerative agriculture practices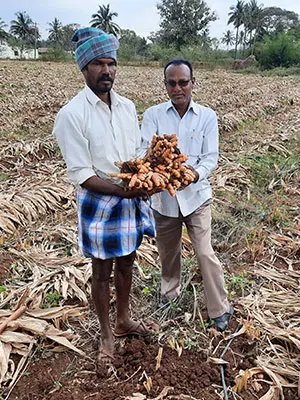 In the Chamarajanagar district of Karnataka in India, our Agronomy team is working with turmeric farmers to help them adopt the principles of regenerative agriculture, allowing them to acquire knowledge, enhance skills and build resilience.
The project will offer training and capacity building to farmers, enabling them to produce the turmeric through regenerative agricultural practices and improve soil health and biodiversity.
This includes maintenance of soil cover through organic matter or crop cover, approaches to minimise soil disturbance, enhancing organic matter in soils through composting, reduction of inorganic fertiliser and chemical use, optimisation of water use, enhancing crop diversity, and actively enhancing biodiversity.
Harvesting community gardens benefits with the Givaudan Foundation
Component content
Harvesting community gardens benefits with the Givaudan Foundation
With the Givaudan Foundation, we are working with local communities to improve access to fresh food and to promote social inclusion through a series of community gardening initiatives.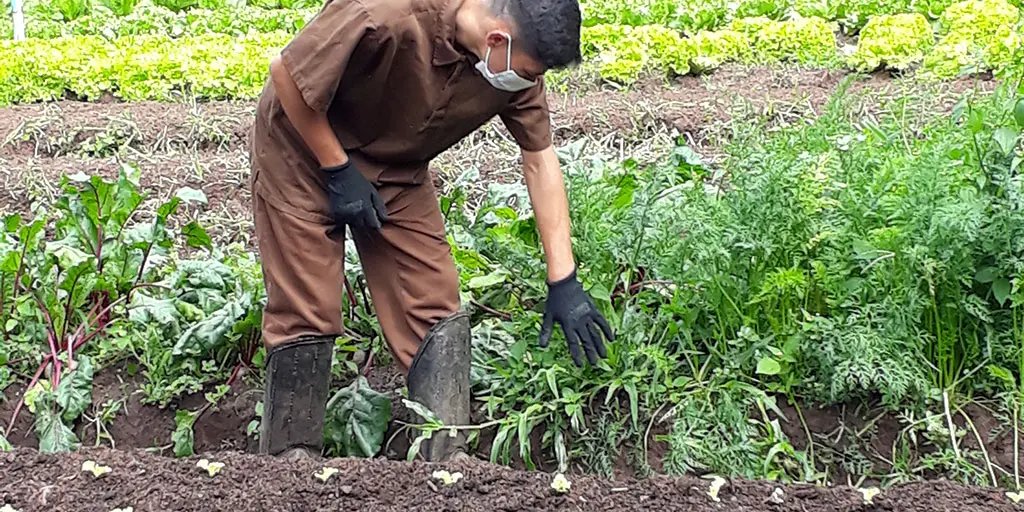 The employee-driven initiatives support vulnerable communities across the globe, in locations from Brazil to the USA. In addition to improving access to fresh food, the initiatives allow the Foundation to help educate participants on healthy food eating and production practices and build agricultural skills, including support from professional gardeners who demonstrate gardening techniques, ensure soil health throughout the project and help educate employees and beneficiaries on why this matters. So far these efforts have positively impacted almost 10,000 individuals. 
Where can I find out more about soil health? 
Watch this video from the Food and Agriculture Organisation of the United Nations for more.