Investing in our planet through innovation

Component content
Earth Day is on 22 April. According to the Earth Day movement, since 1970, billions of individuals from more than 190 countries worldwide have come together on this day each year to take action towards a greener, more equitable future for our planet. 
This year, the event is a rallying cry to highlight the importance of dedicating our time, resources, and energy to solving the climate crisis. Organisers are calling for a shared commitment to act (boldly), innovate (broadly) and implement (equitably). 
At Givaudan, we're investing in our planet every day as we pursue our bold purpose and sustainability goals including our ambition to become climate positive before 2050. As we continue to act boldly and strive to implement equitably through our nature and communities goals, innovation is a critical part of how we are investing in our planet. Innovation is helping us to deliver on not just on our climate ambitions but on our overall goal to show our love for nature in everything we do. Here are some examples of how innovation is helping us invest in the future of our planet.
Collaboration with Lanzatech Global Inc
Component content
Collaboration with Lanzatech Global Inc

In 2022 we launched a pioneering collaboration to develop sustainable fragrance ingredients from renewable carbon with LanzaTech Global, Inc, an innovative Carbon Capture and Transformation company. 
Renewable carbon is carbon that avoids or substitutes the use of additional fossil carbon. Examples include carbon from atmospheric CO2 and carbon recycling. Multiple commercial facilities are already licensing LanzaTech's technology, converting various waste carbon sources to ethanol, including the conversion of industrial emissions in China, thanks to the power of industrial biotechnology.
Our research collaboration is expected to leverage synthetic biology to go beyond the production of ethanol, as we work together to establish novel pathways to produce key fragrance ingredients used across the Givaudan portfolio. By searching for new opportunities to bring perfumery material innovations to life, we have a shared goal of using sustainable methods to continue serving consumers through enhancing the perfumery palette and being good for the planet as well. 
Patchoul'Up™ – an innovative 100% upcycled active ingredient
Component content
Patchoul'Up™ – an innovative 100% upcycled active ingredient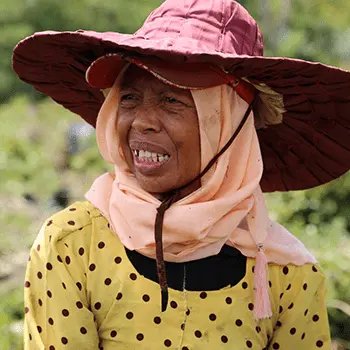 Patchoul'Up™ is an innovative 100% upcycled active ingredient able to rebalance sebum production, eliminate dry flakes and normalise the scalp microbiome for overall wellbeing. Sourced responsibly in Indonesia, Patchoul'Up™ is crafted through green fractionation from distilled patchouli leaves after their use as a raw material in fragrance creation. 
Patchoul'Up™ is aligned with our approach to sourcing all materials and services in a way that protects people and the environment by 2030 and our Sourcing4Good programme.
Since 2013, we have been working closely with local producers on the Island of Sulawesi (Indonesia) to develop a sustainable smallholder patchouli business, the success of which can be seen in the island's flourishing patchouli fields.
Watch a video on the sourcing of patchouli
BioNootkatone™ – a breakthrough ingredient
Component content
BioNootkatone™ – a breakthrough ingredient

Nootkatone is used in many citrus flavours and products. BioNootkatone™, developed with Manus Bio, is a breakthrough ingredient that answers market demand for sustainable, natural, clean-label citrus flavour without the cost and supply volatility of the traditional citrus extracts. 
A comparatively lower greenhouse gas emission ingredient, BioNootkatone™ has a smaller climate change impact than nootkatone derived from citrus and therefore offers a cost-effective, sustainable natural alternative.
By bringing this key ingredient to the market, we are able to give our customers the peace of mind that comes from a sustainable product with a consistent and reliable supply; allowing our customers to focus on what matters: creating delightful and refreshing citrus flavour experiences for their consumers with a clean label.
 
Plant-based dietary shift
Component content
Plant-based dietary shift
Plant-based diets are recognised as being 'planet-friendly' as they require fewer GHG emissions to produce. 
The movement towards plant-based diets is a conscious decision to be part of the global food transformation by consumers who are looking to reach a diversified, balanced diet by reducing their consumption of animal protein and are motivated in a variety of ways. For example, by ethical concerns regarding the ways animals are treated, concerns for the environment as well as for their health.
Our work in creating solutions for plant-based consumer products enables more of these products to come to market, leading to more choice for consumers and lower emission diets overall. We estimate that through our Plant Attitude platform we've helped reduce around 6 million tonnes of CO2e from consumers' diets in 2021.
Our Protein Hub at our flagship Zurich Innovation Centre in Kemptthal, Switzerland helps us to stay at the leading edge of innovation, building on Givaudan's industry-leading expertise in taste, texture, colours, proteins and ingredients, and provides the experts, technologies and equipment to help accelerate the development of alternative protein products.
Customers can come to the Protein Hub to work on many types of applications and every aspect of the product development process, from initial ideation and consumer insights to hands-on prototyping sessions, all with the aim of getting great products to market quickly. We plan to open Protein Innovation Centres in North and Latin America over the course of 2023.