Givaudan opens Nordic Experience Centre in Sweden
State-of-the-art product development facility to accelerate innovation for Nordic customers
18 Nov 2021 · 14:30 CET
Givaudan today reaffirmed its commitment to customers and partners in the Nordic region with the opening of the Givaudan Nordic Experience Centre in Malmö, Sweden. The new facility unlocks more opportunities for co-creation with Nordic customers, helping accelerate innovation and enhancing Givaudan's ability to tailor food and beverages to local trends and preferences. 
"Our new facility in Malmö reflects the strategic importance of the Nordics to Givaudan. By expanding our capabilities in Malmö, we're taking another step forward in our global ambition to shape the future of food and become the co-creation partner of choice for our customers."

Doruk Ongan, Regional Commercial Head Europe, Taste & Wellbeing
  
The Nordic Experience Centre provides professional lab space and state-of-the-art equipment for product development across Givaudan's full Taste & Wellbeing portfolio and all product segments – from sweet goods, baked items and dairy to savoury food, snacks and beverages. It also incorporates a culinary demo kitchen, a creative space for innovation sessions with customers, and space for Givaudan commercial and technical teams – all under the same roof.
 
"Our investment in Malmö will help us deliver new and innovative food and beverage experiences in close collaboration with our customers and partners," said Jonas Lellky, Commercial Director Northern Europe, Taste & Wellbeing. "Bringing these facilities closer to our customers enables us to more effectively identify opportunities, gain an in-depth understanding of customer challenges and accelerate new product development, from prototyping to production."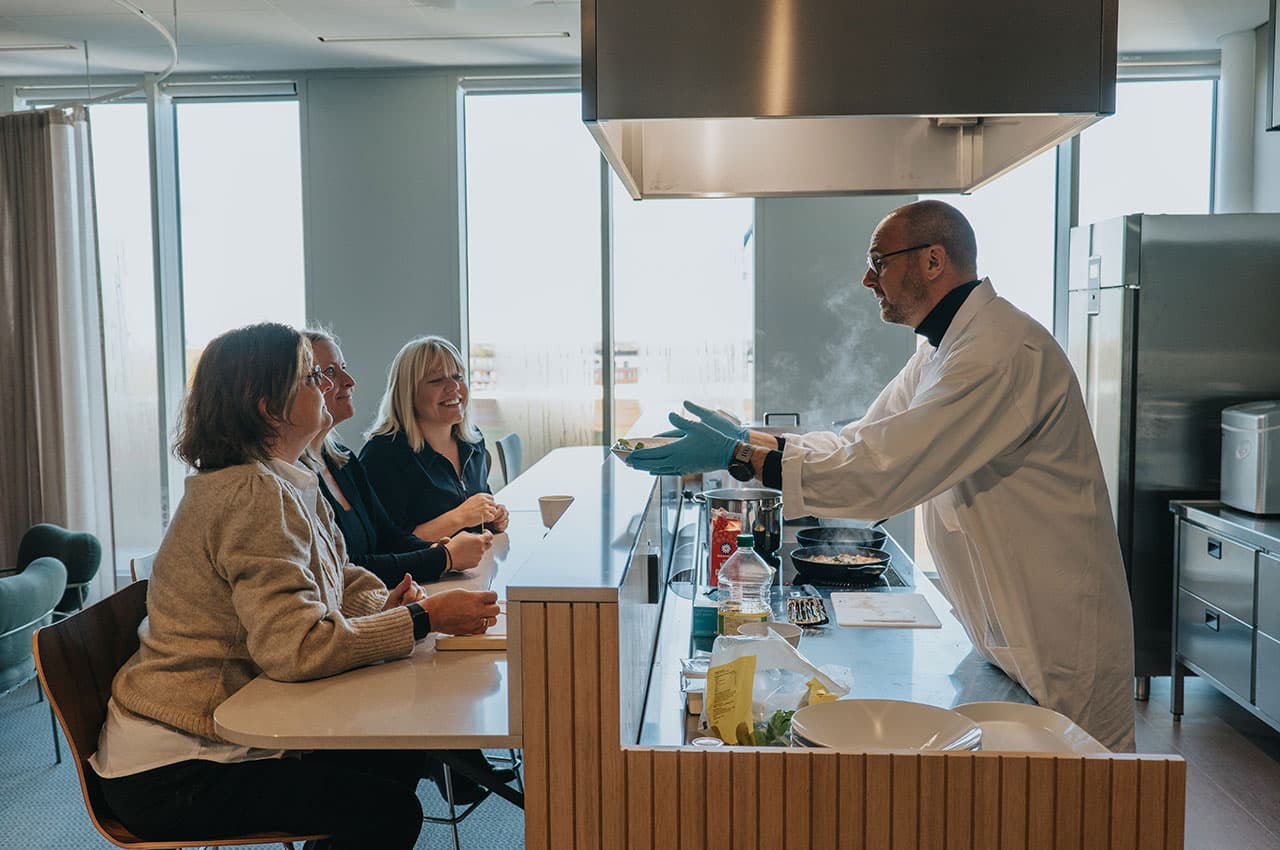 ---
About Givaudan
Givaudan is the global leader in the creation of flavours and fragrances, with its heritage stretching back over 250 years, the Company has a long history of innovating tastes and scents. From a favourite drink to your daily meal, from prestige perfumes to cosmetics and laundry care, its creations inspire emotions and delight millions of consumers the world over. The Company is committed to driving purpose-led, long-term growth while leading the way to improve happiness and health for people and nature. In the fiscal year 2020, the Company employed almost 16,000 people worldwide and achieved sales of CHF 6.3 billion and a free cash flow of 12.8% of sales. Let's imagine together on www.givaudan.com.
About Givaudan Taste & Wellbeing 
Powered by innovation and creativity, Givaudan Taste & Wellbeing aims to shape the future of food by becoming the co-creation partner of choice to its customers. Built on its global leadership position in flavours and taste, the Company goes beyond to create food experiences that do good and feel good, for body, mind and planet. With an expanded portfolio of products across flavours, taste, functional and nutritional solutions and a deep knowledge of the food ecosystem, Givaudan's passion is to collaborate with customers and partners to develop game changing innovations in food and beverage. Let's imagine together the future of food. Learn more at www.givaudan.com/taste-wellbeing.
---
For further information please contact
Kathleen Maksymec, Taste & Wellbeing Communications
T +41 79 211 8337
E kathleen.maksymec@givaudan.com
Debbie Daly, Instinctif
T +44 7908 357391
E debbie.daly@instinctif.com