Givaudan Active Beauty unveils Zanthalene®
The scalable active is able to mimic botox properties to combat wrinkles and skin discomfort
12 Jul 2021 · 09:00 CEST
Givaudan Active Beauty presents Zanthalene®, a scalable natural active ingredient crafted by green fractionation with botox-like efficacy and skin sensitivity modulation benefits.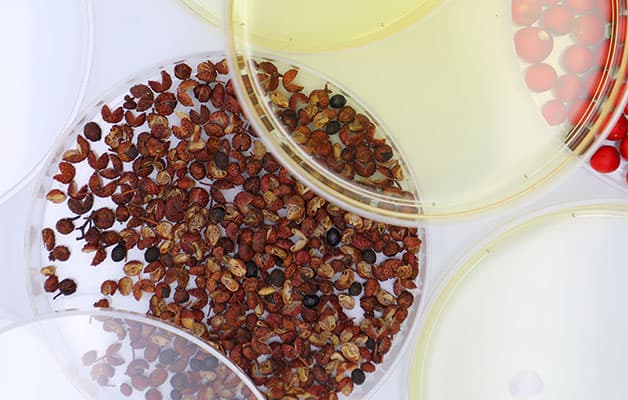 Created from Zanthoxylum bungeanum, commonly known as Sichuan pepper, Zanthalene® is a cosmetic ingredient derived from spice and able to act on neuromuscular communication within the skin structure, providing well-ageing effects and soothing benefits depending on its concentration in formulas.
All consumers eventually experience the effects of ageing on the skin, such as wrinkles and sensitivity. However, a large number will not be motivated to reverse these effects through invasive treatments. According to our consumer marketing insights (CMI) study¹, 86% of consumers are currently interested in beauty products containing natural ingredients that help soothe skin discomfort while smoothing for a botox-like effect.
"Each facial expression activates a large number of muscles. With time and the decrease of collagen production, these expressions become even more marked and embedded on the skin, leading to the formation of wrinkles. In order to fight against these effects, Zanthalene® offers a neurocosmetic strategy, enabling facial muscle relaxation in a safe, reversible and natural way, adding a sensation of comfort while removing skin discomfort."

Giada Maramaldi, Personal Care Category Manager, Givaudan
 
Crafted from Sichuan pepper, a plant widely used as a spice in Asian cuisine, Zanthalene® is extracted from its fruit husks using super critical CO2. Its efficacy has been proven during several clinical studies:
At low dosage (0.5%), Zanthalene® is able to reduce skin discomfort such as itching and sensitivity by bringing a soothing effect to the skin in only a few minutes.
At higher dosage (1%), Zanthalene® shows a visible and immediate reduction of the skin's roughness parameter in only 30 minutes, and long-term efficacy over 30 days. This indicates that our organism continues to respond even over regular use of the product, creating a virtuous circle of amelioration.
 
Zanthalene® is thus a perfect ingredient for formulation in beauty products targeting tired skin, aiming for a refreshed look and an immediately visible effect.
As over 80%¹ of consumers are ready to purchase a concept formulated with botox-like active ingredients, our experts have designed an inspiring marketing concept, Sensilift which features Zanthalene®. Powered by Vetivyne™, Centerox and rose seed oil to regenerate and plum the skin, this highly natural well-ageing cream is also enriched with Jambu to energise the skin and provide a boosting, hydrating, comforting and soothing effect.
¹ Zanthalene® Global online study – Givaudan Active Beauty – May 2021
---
About Givaudan
Givaudan is a global leading company in taste and wellbeing, and fragrance and beauty. With its heritage stretching back over 250 years, the Company has a long history of innovating scents and tastes. From a favourite drink to your daily meal, from prestige perfumes to cosmetics and laundry care, its creations inspire emotions and delight millions of consumers the world over. The Company is committed to driving purpose-led, long-term growth while leading the way to improve happiness and health for people and nature. In the fiscal year 2020, the Company employed almost 16,000 people worldwide and achieved sales of CHF 6.3 billion and a free cash flow of 12.8% of sales. Let's imagine together on www.givaudan.com.
About Givaudan Active Beauty
Givaudan Active Beauty offers an extensive portfolio of innovative active cosmetic ingredients designed to bring beauty to the world. Inspired by the beauty needs of consumers worldwide, Active Beauty offers award-winning products for an expanded range of benefits including anti-ageing, self-tanning, soothing, hydrating, cooling, and more. Our cutting-edge technologies draw on science and nature to create high-performing molecules and functional agents, including customised carrier systems. Part of Fragrance & Beauty, Active Beauty leads the market in crafting innovative products supported by our strong expertise in advanced and applied sciences. We invite you to 'engage your senses' and learn more about Active Beauty at www.givaudan.com/activebeauty.
---
For further information please contact
Pauline Martin, Operational Marketing & Communications Manager
T +33 3 2688 8417
E pauline.martin.pm1@givaudan.com