Givaudan Active Beauty unveils #BeautyBoosters, a botanical beauty collection bringing smooth and glowing skin to consumers
Givaudan Active Beauty captures the essence of the Japanese Beauty (J-Beauty) ritual in a selection of eight botanical extracts, such as Green Tea, Aloe Vera and Lemon Balm, combining efficacy and inspiring sourcing to create a complete skincare routine. From radiance and hydration to purification and well-ageing, the #BeautyBoosters collection responds to consumers beauty expectations for fully natural products.
Evolving with time, the J-Beauty ritual smoothly switches from traditional concoctions to modern beauty products.
Its values, centred on radiant and healthy skin, echo with the fact that 84%¹ of consumers consider having a beauty ritual is very important. If Asian trends are attractive, J-Beauty is the one garnering the most interest from global consumers. Seen as the most efficient and natural beauty routine, it answers perfectly to consumers, among which, according to our study, 81% have bought a natural beauty product in the past 12 months.
Melanie Duprat, Global Category Manager said: "Centred on traditional botanical extracts, the J-Beauty ritual delivers the perfect balance between soul and body benefits through nutricosmetics. The #BeautyBoosters collection offers a complete beauty regimen, bringing a wellbeing vibe thanks to its natural and well-known ingredients. It's highly requested by a growing number of consumers for its potential to become the next star of a natural beauty routine."
This line follows each step of the ritual to get a pure and smoother skin in a 5+1 skin care regimen.
Step 1 - Clean your skin with boswelli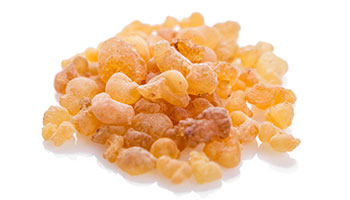 One of the most important anti-inflammatory ingredients of Ayurvedic traditions, boswellia resin also possesses dermo-purifying and anti-wrinkles benefits thanks to its high content in boswellic acids.
Step 2 - Gently exfoliate with hibiscus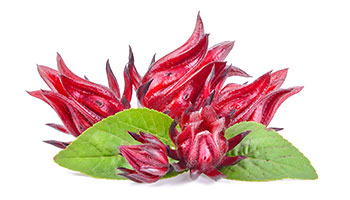 Traditionally used in the preparation of Bissap (Karkadé), a refreshing African tea, this ingredient can provide radiance when used in cosmetic formulations.
Step 3 - Tone your skin with lemon balm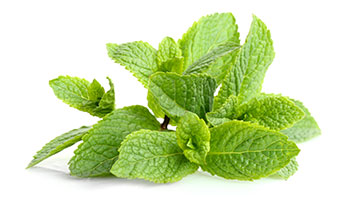 Powered by an extraordinary skin whitening compound, lemon balm helps to prevent the action of the tyrosinase, the enzyme involved in the synthesis of melanin and darkening of the skin.
Step 4 - Apply the concentrated serum with aloe vera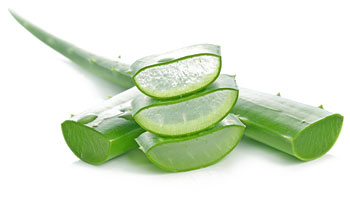 Used since ancient times and known for its hydrating and moisturising properties, aloe vera has recently enjoyed a subsequent boom in popularity.
Step 5 - Protect your skin with green tea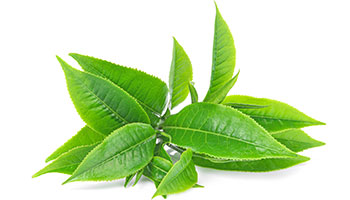 Famous all over the world for having wellness and beauty powers, green tea is an evergreen shrub extraordinarily rich is polyphenols that provides the best antioxidant activity.
This five-step regimen can be enhanced each week with a face mask powered by natural extracts with powerful skincare benefits such as acerola, turmeric and cranberry, the three of them featuring anti-ageing and whitening properties.

Givaudan Active Beauty applies its unique and sustainable pathfinder programme tailored to the local communities, listening to them and understanding the particularities of their environment, to seven of the eight extracts. Thereby, acerola has a gold pathfinder level, aloe vera a silver level and green tea, lemon balm, hibiscus, turmeric and cranberry a bronze level.
These botanical #BeautyBoosters are the perfect match for consumers that love to find inspirations from others' cultures, especially when it addresses their needs in terms of natural beauty and moment of wellness.
¹ Givaudan Active Beauty - J-Beauty CMI Global Study
---
About Givaudan
Givaudan is the global leader in the creation of flavours and fragrances, with its heritage stretching back over 250 years, the Company has a long history of innovating scents and tastes. From a favourite drink to your daily meal, from prestige perfumes to cosmetics and laundry care, its creations inspire emotions and delight millions of consumers the world over. The Company is committed to driving purpose-led, long-term growth while leading the way to improve happiness and health for people and nature. In the fiscal year 2019, the Company employed over 14,900 people worldwide and achieved sales of CHF 6.2 billion and a free cash flow of 12.7% of sales. Let's imagine together on https://www.givaudan.com.
About Givaudan Active Beauty
Givaudan Active Beauty offers an extensive portfolio of innovative active cosmetic ingredients designed to bring beauty to the world. Inspired by the beauty needs of consumers worldwide, Active Beauty offers award-winning products for an expanded range of benefits including anti-ageing, self-tanning, soothing, hydrating, cooling, and more. Our cutting-edge technologies draw on science and nature to create high-performing molecules and functional agents, including customized carrier systems. Part of the Fragrance Division, Active Beauty leads the market in crafting innovative products supported by our strong expertise in advanced and applied sciences. We invite you to 'engage your senses' and learn more about Active Beauty at www.givaudan.com/activebeauty.
---
For further information please contact
Pauline Martin, Operational Marketing & Communications Manager
T +33 3 2688 8417
E pauline.martin.pm1@givaudan.com