Givaudan Active Beauty drives innovation with new clinical data on skin microbiome
12 Jun 2019 · 10:00 CEST
Givaudan Active Beauty takes skin microbiome research to the next level by publishing new exclusive clinical data for Vetivyne™, the vetiver inspired skin youth booster, and Yogurtene® Balance, a unique yogurt powder and prebiotic combination, with both contributing to the beauty and well-being of consumers.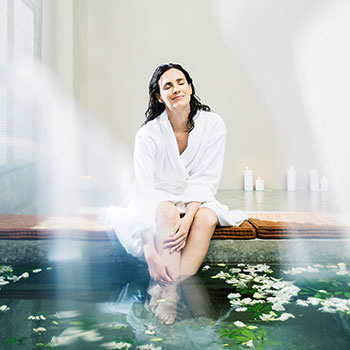 A recent Givaudan Active Beauty's worldwide consumers study shows that consumers are familiar with the importance of the skin microbiome. Interestingly, 69%* of them are aware that there are microorganisms on the human skin and know that it's important to keep the balance for skin health. Consumers have increased their knowledge about skin microorganisms and they are also willing to try cosmetic products with skin microflora concept. Seventy percent* of them identified microbiome associated products to health and wellness benefits which is a consumer quest that we observe globally.
With over 15 years of research in the microbiome field, Givaudan Active Beauty is breaking new ground in the exploration of data on skin microbiome.
Balance to enhance, a leitmotiv for rinse off products
External influencers like lifestyle and diet affect our skin microbiota and it is now proven that ageing is also impacting its evolution. Balancing the skin microbiome composition is therefore critical to counteract ageing and enhance the beauty of our skin. Yogurtene® Balance, an active rich in yogurt constituents and prebiotics supporting the skin friendly bacteria, was studied by Active Beauty researchers. They discovered that this active ingredient helps to rejuvenate the skin microflora while improving skin hydration. This performance was clinically proven in a rinse-off application (bar soap), demonstrating the impact of Yogurtene® Balance on skin microbiota composition after only 15 minutes by modifying it towards the typical composition of a younger skin microbiota. The assay revealed also a significant 2.6 times increase of skin hydration versus placebo.
Stabilised skin microbiome is all about protection
If balancing the skin microbiome composition is essential, ensuring its protection is also a major challenge. Even if we cannot see the over 1,000 species of microbes that live on the upper layer of our skin, they impact what our skin looks and feels like day-to-day. Our researchers performed a new clinical test with Vetivyne™, an anti-ageing active upcycled from vetiver roots. The results revealed that Vetivyne™ avoids dysbiosis by preserving the 'Actinobacteria' abundance, which is typically decreasing when the skin is ageing, therefore protecting the skin microbiome composition over time.
Mathias Fleury, Category Manager Actives said: "Skin microbiome is one of the fastest growing trends in the beauty industry as it is a major scientific new area. This is why we keep investigating new benefits from active ingredients and connect them to the consumers' expectations. We are delighted to regularly bring our customers new possibilities grounded in solid science. Balancing the skin microbiota is essential to get a healthy and beautiful skin and protecting its composition is crucial. These new microbiome based rinse-off and leave-on applications will offer additional product development opportunities for our customers."
* Source: Givaudan Active Beauty G-source survey 2018
---
About Givaudan
Givaudan is the global leader in the creation of flavours and fragrances. In close collaboration with food, beverage, consumer product and fragrance partners, Givaudan develops tastes and scents that delight consumers the world over. With a passion to understand consumers' preferences and a relentless drive to innovate, Givaudan is at the forefront of creating flavours and fragrances that 'engage your senses'. The Company achieved sales of CHF 5.5 billion in 2018. Headquartered in Switzerland with local presence in over 145 locations, the Company has almost 13,600 employees worldwide. Givaudan invites you to discover more at www.givaudan.com.
About Givaudan Active Beauty
Givaudan Active Beauty offers an extensive portfolio of innovative active cosmetic ingredients designed to bring beauty to the world. Inspired by the beauty needs of consumers worldwide, Active Beauty offers award-winning products for an expanded range of benefits including anti-ageing, self-tanning, soothing, hydrating, cooling, and more. Our cutting-edge technologies draw on science and nature to create high-performing molecules and functional agents, including customised carrier systems. Part of the Fragrance Division, Active Beauty leads the market in crafting innovative products supported by our strong expertise in advanced and applied sciences. We invite you to 'engage your senses' and learn more about Active Beauty at www.givaudan.com/activebeauty.
---
For further information please contact
Pauline Martin, Global Communications & Events Manager
T +33 3 2688 8417
E pauline.martin.pm1@givaudan.com