Givaudan Active Beauty unveils PrimalHyal™ Ultrafiller, a cosmetic alternative to dermal fillers, at in-cosmetics Global 2018
16 Apr 2018 · 07:42 CEST
Scientists developed a new sustainable hyaluronic acid derivative to protect and rejuvenate the skin
The majority of aesthetic dermal fillers is based on hyaluronic acid (HA) and requires local injections with possible complications. Despite their cost, these fillers cannot restore skin's natural protection.
Givaudan Active Beauty has developed PrimalHyal™ Ultrafiller, a new topical hyaluronic acid (HA) acting like an aesthetic filler by penetrating deeply into the skin and filling wrinkles, while stimulating the skin's anti-pollution defences.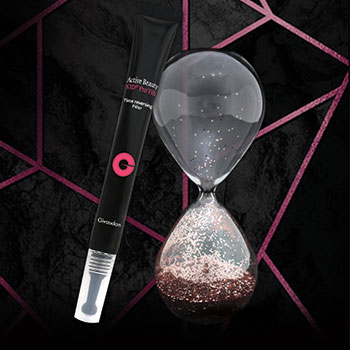 Four clinical tests have demonstrated the consumers' benefits of PrimalHyal™ Ultrafiller. 
With a single application, it fills small wrinkles (-8.7%) in 60 minutes, with further improvement in 6 hours.
After 1 to 2 months it reduces nasogenian wrinkles (-13%) and improves skin texture for 77% of the volunteers.
Meanwhile, it reactivates the metabolism of aged skin cells to restore the antioxidant skin defences against daily UV rays and pollution. It also boosts skin antioxidant capacities up to +34%.
Romain Reynaud, R&D Director, said: "Our scientific team of skin biology experts have leveraged our leading expertise in hyaluronic acid (HA) to create this new fully acetylated HA. Developed in our Science & Technology Centre of Excellence, PrimalHyal™ Ultrafiller goes beyond the current HA-based active ingredients already existing in our industry today. We've opened a new way of innovation for premium anti-ageing products."
 
PrimalHyal™ Ultrafiller is a patent-pending active ingredient delivering anti-ageing benefits while improving the texture of the skin overall. This innovation will help women and men minimise their wrinkles and enjoy smooth skin full of vitality.
To support the launch of this innovation, Givaudan's experts have created S3D® Pro'Fill: "The time reversing filler", a new product concept featuring PrimalHyal™ Ultrafiller.
Inspired by the clinical formulation used during the evaluations of PrimalHyal™ Ultrafiller, S3D® Pro'Fill fluid texture instantly penetrates into each wrinkle resulting in an immediate blur effect.
Come experience this new lightly perfumed cosmetic active during a visit to our booth, and see the powerful results for yourself!
To find out more about PrimalHyal™ Ultrafiller visit us at booth #C100 at in-cosmetics Amsterdam. 
---
About Givaudan
Givaudan is the global leader in the creation of flavours and fragrances. In close collaboration with food, beverage, consumer product and fragrance partners, Givaudan develops tastes and scents that delight consumers the world over. With a passion to understand consumers' preferences and a relentless drive to innovate, Givaudan is at the forefront of creating flavours and fragrances that 'engage your senses'. The Company achieved sales of CHF 5.1 billion in 2017. Headquartered in Switzerland with local presence in over 100 locations, the Company has more than 11,100 employees worldwide. Givaudan invites you to discover more at www.givaudan.com.
About Givaudan Active Beauty
Givaudan Active Beauty offers an extensive portfolio of innovative active cosmetic ingredients designed to bring beauty to the world. Inspired by the beauty needs of consumers worldwide, Active Beauty offers award-winning products for an expanded range of benefits including anti-ageing, self-tanning, soothing, hydrating, cooling, and more. Our cutting-edge technologies draw on science and nature to create high-performing molecules and functional agents, including customised carrier systems. Part of the Fragrance Division, Active Beauty leads the market in crafting innovative products supported by our strong expertise in advanced and applied sciences. We invite you to 'engage your senses' and learn more about Active Beauty at www.givaudan.com/activebeauty.
---
For further information please contact:
Pauline Martin, Global Communications & Events Manager
T +33 3 2688 8417
E pauline.martin.pm1@givaudan.com