Givaudan Active Beauty introduces EVE, a New Product Development assistant based on Artificial Intelligence for cosmetic products
06 Aug 2018 · 09:22 CEST
Inspired by the evolution of Artificial Intelligence, Givaudan Active Beauty took their digital strategy one step further by creating EVE, a new disruptive application for New Product Development (NPD). EVE's intelligent matrix was conceived to rapidly identify the perfect match between a product brief and Givaudan Active Beauty's exhaustive range of active cosmetic ingredients.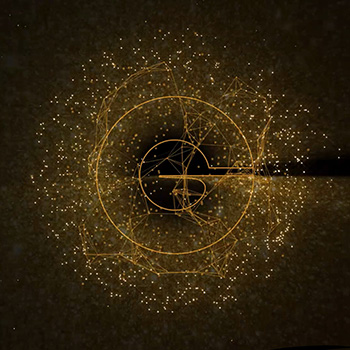 This one-of-a-kind application was designed to process the complex yet essential parameters of a customer product brief and to suggest rational choices aligning with all customer needs. EVE guides the user in her intuitive interface, allowing them to navigate through several criteria including the targeted consumer profile, the expected region of launch, their regulatory compliancy needs, the positioning of their product, its claims and alignment with market trends, the type of formula and the retail price range.
EVE computes these diverse factors in her decision matrix and suggests the best ingredients matching the customers' wish list. Once validated by the user, EVE creates a full summary of the NPD brief offering a holistic report on her suggestions which is sent by email.
As the digital revolution deeply impacts the beauty industry, Givaudan Active Beauty continues to respond by developing creative ways of working for our customers. Using Artificial Intelligence is a new avenue for innovation and simplifies the process for new and existing customers searching for specific cosmetic products.
Justine Catala, Digital Marketing Project Manager, said: "Digital is at the heart of our innovation strategy. In a fast moving environment, we bring the latest technologies to our customers to help them save time and speed up the product development process. EVE can already compute over two million options to make the lives of our customers easier and to let them focus on their business."
Watch and learn more about our new digital application EVE here:
About Givaudan
Givaudan is the global leader in the creation of flavours and fragrances. In close collaboration with food, beverage, consumer product and fragrance partners, Givaudan develops tastes and scents that delight consumers the world over. With a passion to understand consumers' preferences and a relentless drive to innovate, Givaudan is at the forefront of creating flavours and fragrances that 'engage your senses'. The Company achieved sales of CHF 5.1 billion in 2017. Headquartered in Switzerland with local presence in over 100 locations, the Company has more than 11,100 employees worldwide. Givaudan invites you to discover more at www.givaudan.com.
About Givaudan Active Beauty
Givaudan Active Beauty offers an extensive portfolio of innovative active cosmetic ingredients designed to bring beauty to the world. Inspired by the beauty needs of consumers worldwide, Active Beauty offers award-winning products for an expanded range of benefits including anti-ageing, self-tanning, soothing, hydrating, cooling, and more. Our cutting-edge technologies draw on science and nature to create high-performing molecules and functional agents, including customised carrier systems. Part of the Fragrance Division, Active Beauty leads the market in crafting innovative products supported by our strong expertise in advanced and applied sciences. We invite you to 'engage your senses' and learn more about Active Beauty at www.givaudan.com/activebeauty.
---
For further information please contact
Pauline Martin, Global Communications & Events Manager
T +33 3 2688 8417
E pauline.martin.pm1@givaudan.com