Givaudan Active Beauty wins the Global Beauty Industry Award with PrimalHyal™ Gold, as Best Colour Cosmetics Ingredient
21 Mar 2018 · 17:54 CET
The ultimate symbol of personality, hair requires special care due to its composition and the very different natures of each type. However, for everyone, hair reflects our individual health and beauty. Consumers' expectations for products for their hair are growing rapidly to match their ever-increasing need for more healthy, beautiful hair.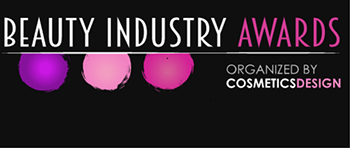 Givaudan Active Beauty is very thrilled to announce that PrimalHyal™ Gold, the first oil soluble hyaluronic acid dedicated to make-up, has won the global Beauty Industry Award as being the Best Color Cosmetics Ingredient. This recognition by the cosmetics industry experts highlights Active Beauty's expertise to develop specific and dedicated active ingredients for make-up segment.
Launched in January 2017, PrimalHyal™ Gold is a new technological solution produced by means of sustainable manufacturing processes (biofermentation) which allows to incorporate fully hydrated hyaluronic acid in oil-based formulas such as pressed powders, body oils, suncare oils, lipstick, lip glosses, mascaras, balms and any anhydrous formulas. 
Fabrice Lefèvre, Marketing & Innovation Director, said: "At Givaudan Active Beauty, we strive to pro-actively deliver efficient and performant solutions to our customers by working in new innovation areas. The creation of PrimalHyal™ Gold is the results of years of joined research efforts between our formulation experts and R&D team to square the circle: make a hydrated hyaluronic acid being compatible with anhydrous formula while retaining its biological activity. This award, given by a highly experienced jury, is a magnificent recognition of their work and of the high added value innovation they have offered to our customers." 
 
To find out more about PrimalHyal™ Gold, we will be delighted to welcome you at in-cosmetics Global in London, Stand FF10.
---
About Givaudan
Givaudan is the global leader in the creation of flavours and fragrances. In close collaboration with food, beverage, consumer product and fragrance partners, Givaudan develops tastes and scents that delight consumers the world over. With a passion to understand consumers' preferences and a relentless drive to innovate, Givaudan is at the forefront of creating flavours and fragrances that 'engage your senses'. The Company achieved sales of CHF 4.7 billion in 2016. Headquartered in Switzerland with local presence in over 95 locations, the Company has more than 10,000 employees worldwide. Givaudan invites you to discover more at www.givaudan.com.
About Givaudan Active Beauty
Givaudan Active Beauty offers an extensive portfolio of innovative active cosmetic ingredients designed to bring beauty to the world. Inspired by the beauty needs of consumers worldwide, Active Beauty offers award-winning products for an expanded range of benefits including anti-ageing, self-tanning, soothing, hydrating, cooling, and more. Our cutting-edge technologies draw on science and nature to create high- performing molecules and functional agents, including customised carrier systems. Part of the Fragrance Division, Active Beauty leads the market in crafting innovative products supported by our strong expertise in advanced and applied sciences. We invite you to 'engage your senses' and learn more about Active Beauty at www.givaudan.com/activebeauty.
---
For further information please contact
Pauline Martin, Global Communications & Events Manager
T +33 3 2688 8417
E pauline.martin.pm1@givaudan.com