Givaudan Active Beauty launches ResistHyal™ at in-cosmetics London, the ultimate 7-in-1 hair beauty enhancer
09 Jan 2017 · 10:16 CET
"Your hair is your crowning glory. Own it. Love it. Enjoy it," Andreas Stavrou, HD's Head of Creative, opinion leader professional hairdresser.
Hair is not only a unique personal characteristic; it is also how others view our health and more specifically our beauty. Shiny hair with smooth texture is generally perceived to be appealing and achieving that requires special attention due to hair's composition and differing nature.
Givaudan Active Beauty is launching now a new patented bioactive ingredient acting on keratin infrastructure called ResistHyal™ that will revolutionise the hair care market. It also meets consumers' expectations for multifunctional products. By analysing the growing consumers' categories, like millennials, Active Beauty's research team crafted ResistHyal™ to offer a powerful multifunctional and cost effective solution to dull, coarse hair with seven unique properties crucial to activating the beauty of one's hair: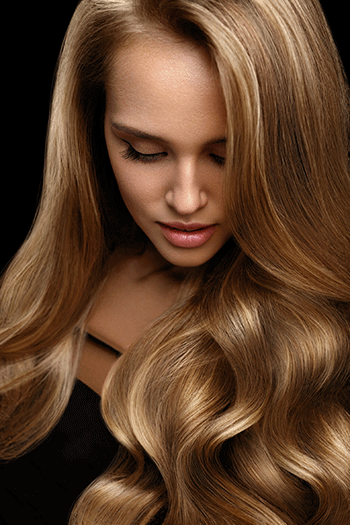 Be hydrated


Molecular moisture buffer –> hydrate hair up to 189 times*
 

Keep natural volume


Sheathing effect –> up to +48%** thicker cuticle
 

Get rid of frizz!


Beta keratin structure protection –> up to +25%* smoothing effect in 80% humidity!
 

Be resistant


Tighten cells of the hair cuticle –> down to -65%* less damaged hair follicles
 
Be protected from pollution
Shield pollution particles adhesion -> down to -50%* less adhesion of pollution!
 
Be shiny
Flatten cuticle cells for better light reflection –> up to +46%* more glossiness!
 
Be soft
Overall improvement of hair texture –> up to +61%** softer.
ResistHyal™ has been designed on the basis of hyaluronic acid water buffering properties. It contains an optimised ratio of low and high molecular weight hyaluronic acids, which create a specific local molecular moisturising film around the hair fibre.
Amandine Scandolera, Cell and Molecular Biology Manager, said: "ResistHyal™ is the result of an enriching collaborative work combining the mastery of the complexity of the formula and the challenge of applying Hyaluronic Acid (HA) in hair care. Thanks to Active Beauty's expertise in HA, ResistHyal™ is an open platform to let brands create new innovative end-products and rituals for haircare. Knowing that 96% of consumers want to continue to use the product after the clinical tests, I would say that is the best reward we could expect".
ResistHyal™ is China compliant, safe, non-irritating, non-allergenic, and very easy to formulate in all haircare formulas. It will enable cosmetic brands to differentiate themselves on the market by bringing performance, combined with natural and multifunctional claims to the consumer.
To find out more about ResistHyal™, we are delighted to welcome you to our booth at in-cosmetics Global in London, Stand FF10.
*   ex vivo test
**Clinical test
---
About Givaudan
Givaudan is the global leader in the creation of flavours and fragrances. In close collaboration with food, beverage, consumer product and fragrance partners, Givaudan develops tastes and scents that delight consumers the world over. With a passion to understand consumers' preferences and a relentless drive to innovate, Givaudan is at the forefront of creating flavours and fragrances that 'engage your senses'. The Company achieved sales of CHF 4.7 billion in 2016. Headquartered in Switzerland with local presence in over 95 locations, the Company has more than 10,000 employees worldwide. Givaudan invites you to discover more at www.givaudan.com.
About Givaudan Active Beauty
Givaudan Active Beauty offers an extensive portfolio of innovative active cosmetic ingredients designed to bring beauty to the world. Inspired by the beauty needs of consumers worldwide, Active Beauty offers award-winning products for an expanded range of benefits including anti-ageing, self-tanning, soothing, hydrating, cooling, and more. Our cutting-edge technologies draw on science and nature to create high- performing molecules and functional agents, including customised carrier systems. Part of the Fragrance Division, Active Beauty leads the market in crafting innovative products supported by our strong expertise in advanced and applied sciences. We invite you to 'engage your senses' and learn more about Active Beauty at www.givaudan.com/activebeauty.
---
For further information please contact
Pauline Martin, Global Communications & Events Manager
T +33 3 2688 8417
E pauline.martin.pm1@givaudan.com