2022 Investor Day
A focus on our global innovation ecosystem
After a three-year interruption, we were delighted to revive our Investor Day concept, where we offered over 90 investors and analysts from close to 10 countries a smelling, tasting and touching experience at our Zurich Innovation Centre in Kemptthal. 
Our Heads of Science and Technology of our two business divisions, along with their teams, had the opportunity to connect directly with investors and analysts, through a combination of presentations and thematic breakout sessions.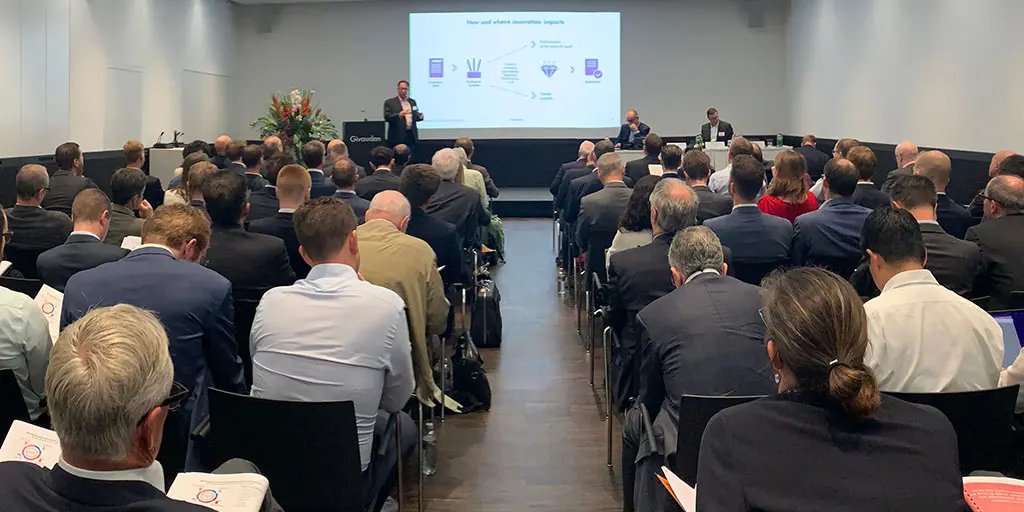 CEO Gilles Andrier opened the meeting with the history of our presence in Kemptthal and the importance of innovation at Givaudan. He went on to reiterate our 2025 targets of 4-5% organic growth and FCF of over 12% of sales over the five-year period. He ended his presentation with the introduction of the 3 pillars to Givaudan's innovation approach:
Ingredients and process discovery: to enable the discovery of highly specialised ingredients used in formulations,
Solutions for consumer products: driving creative design solutions through consumer knowledge and scientific expertise, and
Co-creation: ensuing a focused yet expansive expertise and scientific knowledge in adjacent spaces and to ensure consumer relevancy
Fabio Campanile, Head of Science and Technology Taste & Wellbeing, and Jeremy Compton, Head of Science & Technology Fragrance & Beauty presented the main research and innovation priorities for their division.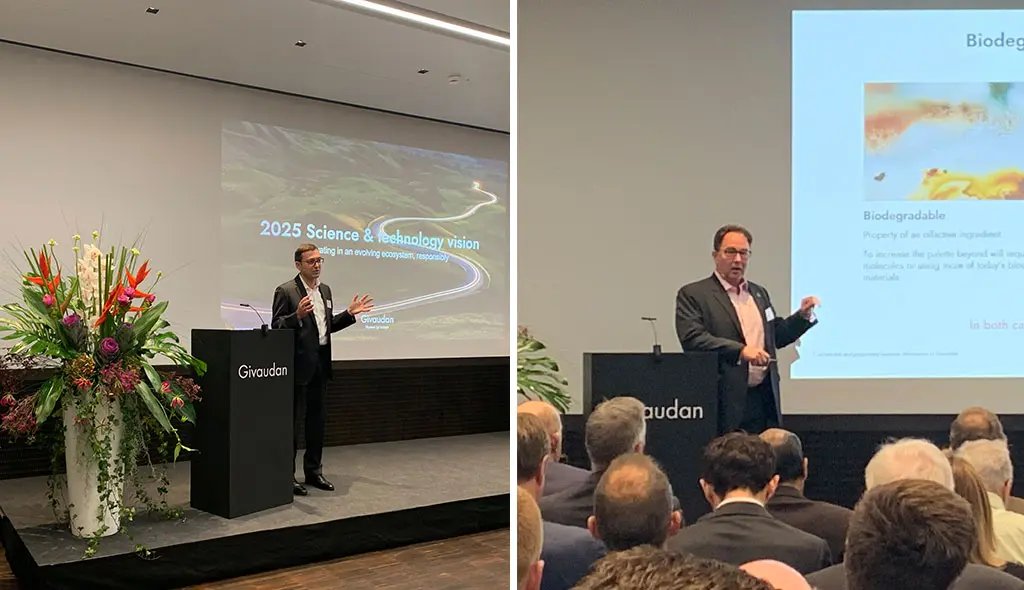 The lunch was organised around a tasting of plant proteins dishes before participants were invited to join breakout sessions for interactive presentations and discussions around:
Health and nutrition offering / sugar reduction taste modulators
Colours / antimicrobials and texture     
New fragrance ingredients and biotechnology
Active Beauty / microbiome  
Delivery systems and wellbeing fragrances
If you would like to have a copy of the investor presentation,
> please contact us