2022 Annual investor conference
Focus on Latin America market
The market in Latin America was the focus for the latest annual Givaudan conference for investors, held virtually on 12 April with over 100 online attendees.
CEO Gilles Andrier opened the meeting with an overview of the first quarter sales and said Givaudan had made a strong start to the year with sales of CHF 1,780 million, an increase of 4.6% on a like-for-like basis.
Before introducing the guest speakers, Gilles Andrier explained that Givaudan's focused 2025 strategy included extending its leadership in high growth markets such as Latin America, where the Company currently has a commercial presence in seven countries in the region, six creation and research centres, nine production sites and more than 2,000 employees.
Our presence in Latin America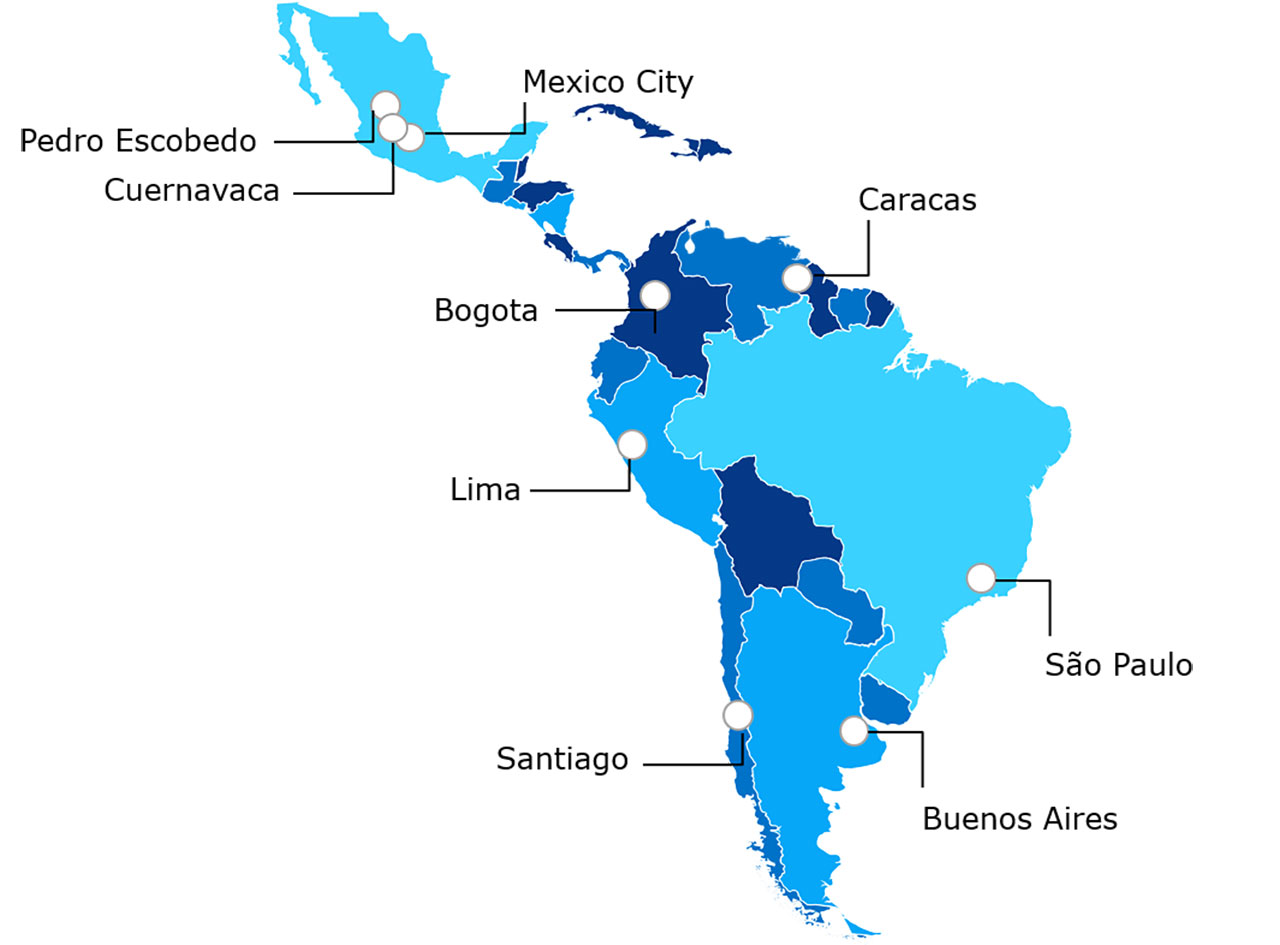 Mauro Patrus, Regional Head of Consumer Products LATAM, set the scene by introducing the region as a high growth market with important growth opportunities for Givaudan.
Latin America is a complex region. Almost 76% of the population are on low incomes yet at the same time there is a steady increase of the upper-middle class. "This clearly shows the necessity to combine affordability and quality in what we do with real value for consumers, together with a focus on innovation to serve the consumer needs of this upper-middle class," said Patrus, who added that Consumer Products in Latin America is a fast-growing market for Givaudan.  
"In Consumer Products, great products create great results. It is our ambition to be a co-creator partner of choice."

Mauro Patrus, Regional Head of Consumer Products LATAM
 
Fine fragrances was the most resilient category in beauty and personal care in Latin America during the pandemic, and using fragrances daily persisted among Latin Americans despite the COVID-19 and economic crisis, Lucia Lisboa, Regional Head of Fine Fragrances LATAM told the conference. She added that among the trends in fine fragrances in the region, consumers are looking for alternative ways to perfume themselves "besides only wearing perfume", they increasingly use digital platforms and e-commerce, as well as a movement towards buying more sustainable products.
"Vegan, sustainable… society has become more conscious, and this movement is pushing brands to be responsibly positioned."

Lucia Lisboa, Regional Head of Fine Fragrances LATAM
 
Trends in the food and beverage market in the region were the focus for Eduard Fontcuberta, Regional Leader of Innovation for Taste & Wellbeing LATAM. He gave insights into Givaudan's Taste & Wellbeing footprint and described the key role of local and regional customers, a segment that is gaining significant share through more affordable products and increased frequency and agility on launches. 
Consumer trends driving food and beverage consumption patterns in the region include a heightened health awareness and increased demand for health and wellness products during the pandemic, rising beverages per capita consumption which presents innovation opportunities, and a gradual switch to more natural, sustainable and nutritional products.
"In Latin America, there is a plant protein buzz linked to health and wellness and environmental issues that are growing exponentially and driving expansion."

Eduard Fontcuberta, Regional Leader of Innovation for Taste & Wellbeing LATAM
If you would like to have a copy of the investor presentation,
> please contact us