2018 Investor days
Capturing growth with Indonesia's potential
The exotic tastes and smells of Indonesia have been experienced first-hand by 15 participants during Givaudan's 2018 Investor Days.
Their visit on 22 and 23 October included a tour of the Company's new commercial and development centre in Jakarta.
Givaudan opens new commercial and development centre in Indonesia
The investor analysts heard details of Indonesia's potential and about Givaudan's plans for the country and the region from Givaudan CEO Gilles Andrier, Regional Head Fragrances Asia Pacific Ben Webb and Head of Flavours ASEAN Tansukh Jain.
Indonesia, the fourth most populous country in the world holds substantial potential for the Company's products. Givaudan has been present in Indonesia since 1993 and has significantly invested in people and facilities in the country. In addition to the new centre in Jakarta, the Company manufactures liquids, powder blends, spray dry flavours and fragrance liquid compounds in Cimanggis (province of West Java).
Increasing urbanisation and the growing middle class in Indonesia are giving rise to a more dynamic market for fast moving consumer goods (FMCG). The Investor Days attendees were told how Givaudan is well placed for this growth and is investing in the country and the region to capture the opportunities. The Company's customer base is growing both regionally and locally, and building customer intimacy alongside this growth is crucial for continuing success, the investor analysts heard. 
Appropriately, the 2018 Investor Days concluded with an Indonesian heritage dinner.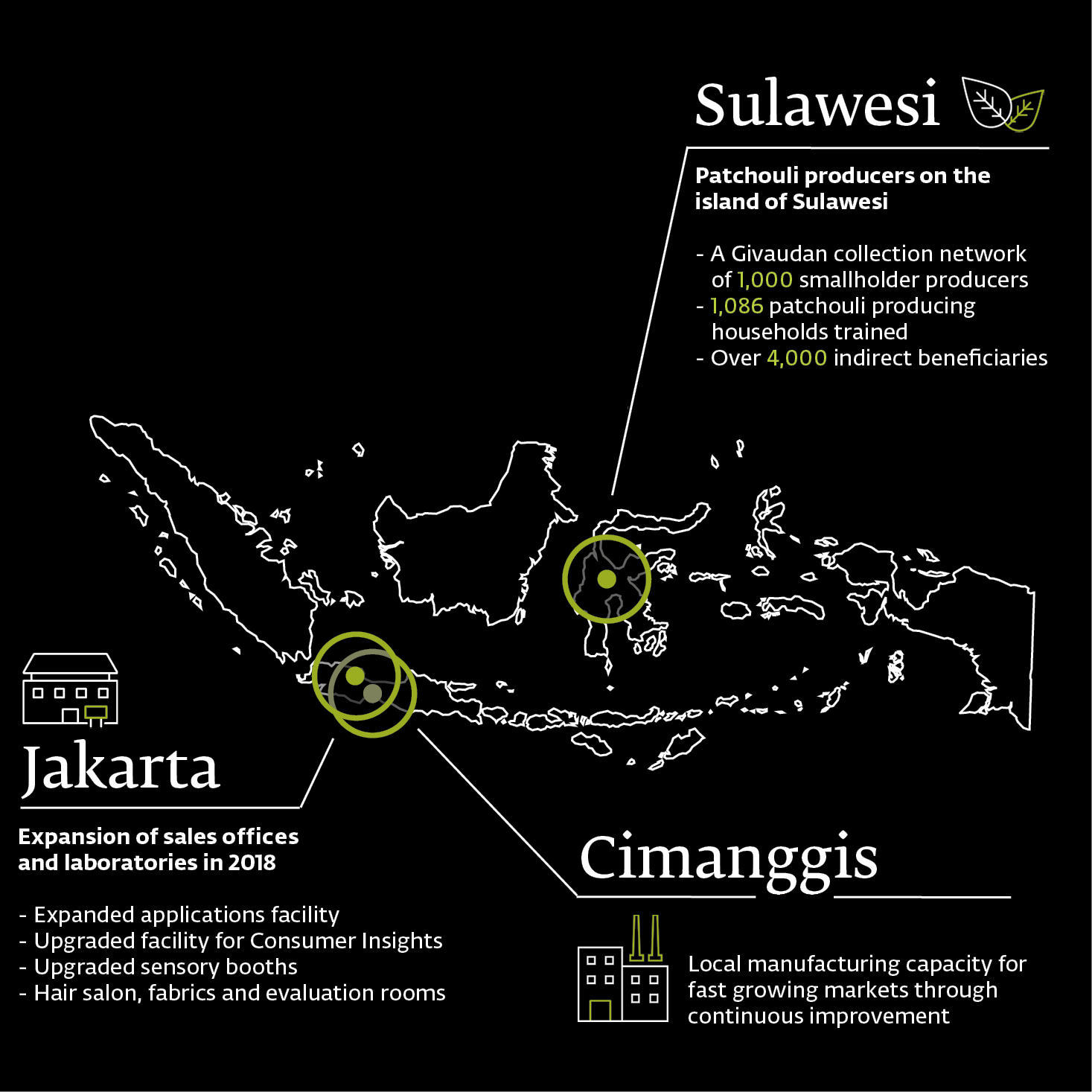 Givaudan's Naturals sourcing and regional presence in Indonesia