Formulating a fragrant future

Diffusing a love of perfume
Component content
Givaudan's Perfumery School strikes the perfect balance between heritage and innovation, mixing traditional learning techniques with state-of-the-art tools and technology.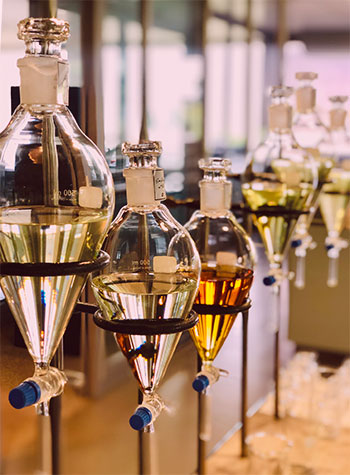 Our Perfumery School has moulded many perfumers of the past and present. Today, it continues to teach the craftsmanship of our industry in pioneering and inspiring new ways.
Diffusing a love of perfume
The Givaudan Perfumery School is one-of-a-kind and unique in the industry. This legendary institute, which opened in 1946, can claim to have trained the perfumers responsible for approximately one third of the fragrances on the market today. Graduates go on to hone their craft in Givaudan creative centres serving leading designers, prestige brands and manufacturers of consumer products worldwide.
Full of history, formulation secrets, raw materials and research, the school is the heart of Givaudan. Its unique heritage and unparalleled resources help to reinforce learning and encourage students to experiment with new ideas, providing inspiration and hope for the future.
Component content
A bold new vision
The school takes a forward-thinking approach to learning, with a strong emphasis on creative innovation. Fragrance is closely linked to memories, experiences and culture, so multicultural exchanges are a vital aspect of the course. The opening of the Singapore campus in 2015 has brought many benefits in this respect, as it enables pupils at the two locations to share ideas, broaden their horizons and understand the Asian market.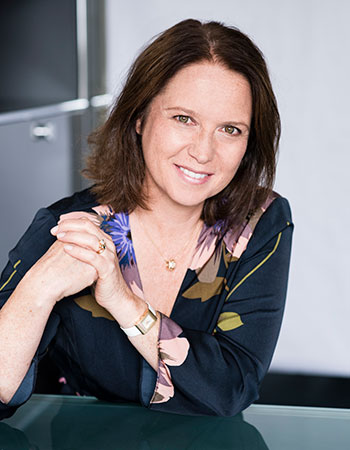 The budding perfumers all follow a single four-year curriculum. Firstly, they focus on developing their understanding of raw materials and memorising around 500 ingredients. Next, they step into the school's garden full of flower and plant species, before attempting to emulate its wonderful scents in the lab. The course then moves on to learning the essential accords and analysing classic fragrances. It also includes international internships, a mentoring experience and trips to the heartland of several ingredients such as Provence for lavender or Morocco for mimosa. Students even explore the connection between perfumery and other arts such as opera, ballet, theatre and exhibitions.
This thrilling four-year journey allows pupils to learn directly from established perfumers, and acquire the necessary technical skills they will draw upon throughout this unique career.
Understanding the importance of assessing and refining fine fragrances, the school has also created an intensive internal programme dedicated to training Givaudan evaluators which will benefit our perfumers, creative teams and customers.
"It is a privilege to work at the school and have the opportunity to share my knowledge and passion with new generations of perfumers. For me, creation is the art of welcoming the unexpected. I always encourage students to learn from their elders and peers, but also to push boundaries and explore new directions."

Calice Becker, VP Perfumer and Director of the Perfumery School
Component content
Interactive learning
The school leverages cutting-edge technology such as 'Carto', a bespoke AI-powered tool that helps perfumers to optimise their creations. Natural and synthetic ingredients can be combined using a visual approach that is much faster and more interactive than traditional sampling methods.
The new AI tool that represents the future of fragrance formulations
#FutureOfPerfumery
Thanks to a growing interest in this exciting career path, the school attracts more and more applicants for the handful of prized places available each year. The selected students come from all over the world and from many different backgrounds; some are inspired by nature, some are artists, some scientists – all are fascinated by scent and the sense of smell. Some of these aspiring perfumers will go on to craft the fragrances that we fall in love with in the future.