Tomorrow's ingredients made today

Sustainability as a driver for creativity
Component content
In the world of fragrances, there is an urgent need to meet tomorrow's ingredients requirements in a way that is both responsible and relevant. As a Company with innovation in its DNA, Givaudan has embraced this challenge, harnessing the need for sustainability as a driver for creativity. 
At Givaudan, our commitment to a sustainable future is rooted in 'A Sense of Tomorrow', our company-wide sustainability approach. This is a set of fundamental principles that extends across everything we do, meaning that all our fragrance and flavour development are designed with the future in mind.
Improving peoples' daily lives
Component content
Improving peoples' daily lives
In Fragrances, we look for innovative ways to improve peoples' daily lives while minimising the impact on the environment.
Consumers want to look good and feel good, and seek products promoting health and wellbeing as well as beauty. They seek fresh scents that can banish bad odours in clothing and in the environment and boost self-confidence, enabling social inclusivity – they want fragrances that positively influence how they feel. They also seek sustainable products that are produced in ways that respect the environment.
Sustainable novel molecules
Component content
Sustainable novel molecules
That's why our Science and Technology teams take extra care when developing novel molecules; Givaudan's proprietary FiveCarbon Path™ navigates our drive to leverage new sustainable chemistry and biotechnology methods to deliver innovative carbon efficient molecules. And with rapidly changing consumer preferences, Givaudan's agility is helping our customers to go to market even faster with our Safe by Design approach – it's how we accelerate molecule research more efficiently while demonstrating our commitment to using non-invasive test methods to screen for safety early in the development phase.
Leading-edge innovations
Finding new ways to formulate, research and source a sustainable supply of relevant and creative fragrance ingredients has propelled Givaudan to leading-edge breakthrough innovations. This quest has been a driving force behind our Science and Technology capabilities, resulting in some recent ground-breaking achievements: 
Component content
FiveCarbon Path™

Ambrofix

Upcycling

Scentaurus™

Zap Malodour

Zurich Innovation Centre

Tab Content

FiveCarbon Path™
The future of molecular development using efficient carbon

Carbon atoms form the foundation of many fragrance molecules and are essential for fragrance creation. Givaudan launched its 'FiveCarbon Path™' which employs sustainable chemistry and biotechnology methods for the efficient use of carbon. The process maximises the odour-to-carbon ratio using renewable, biodegradable and upcycled carbon to deliver a far more efficient, high-impact material.

  

Tab Content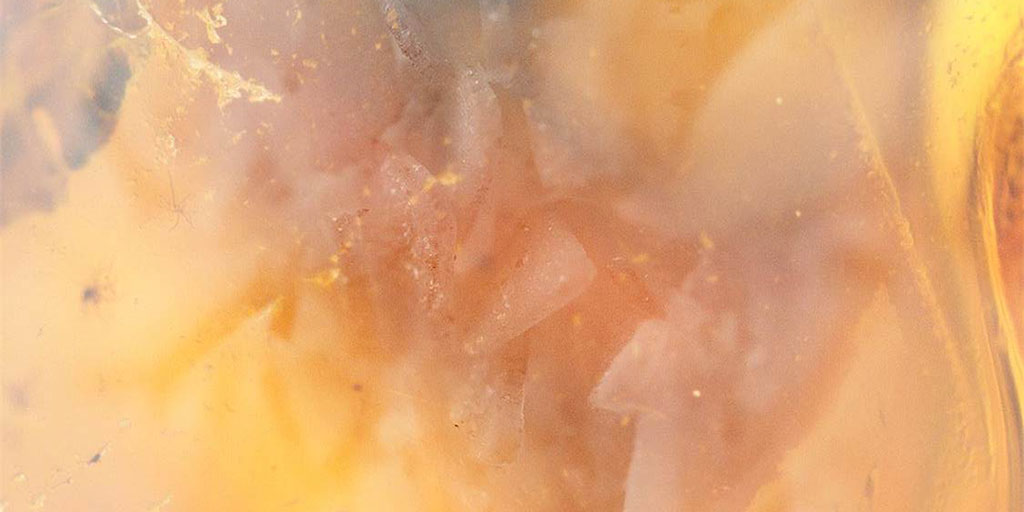 Ambrofix
Produced using Givaudan's new biotechnology for the most sustainable and biodegradable fragrance ingredient

Ambrofix is one of the most loved fragrance ingredients and is widely used to perfume a wide range of products such as shampoos and laundry detergents through to fine fragrances. In accordance with Givaudan's FiveCarbon Path™, all carbon atoms in the bio-based starting material end up in the final product, resulting in zero carbon waste. This new biotechnology approach produces a readily biodegradable, 100% naturally derived Ambrofix that maintains 100% renewable carbon. Furthermore, with land scarcity on the rise, an added advantage of this new method is that it uses a hundred times less land to produce one kilogram of Ambrofix as compared to the traditional production method.

  

Tab Content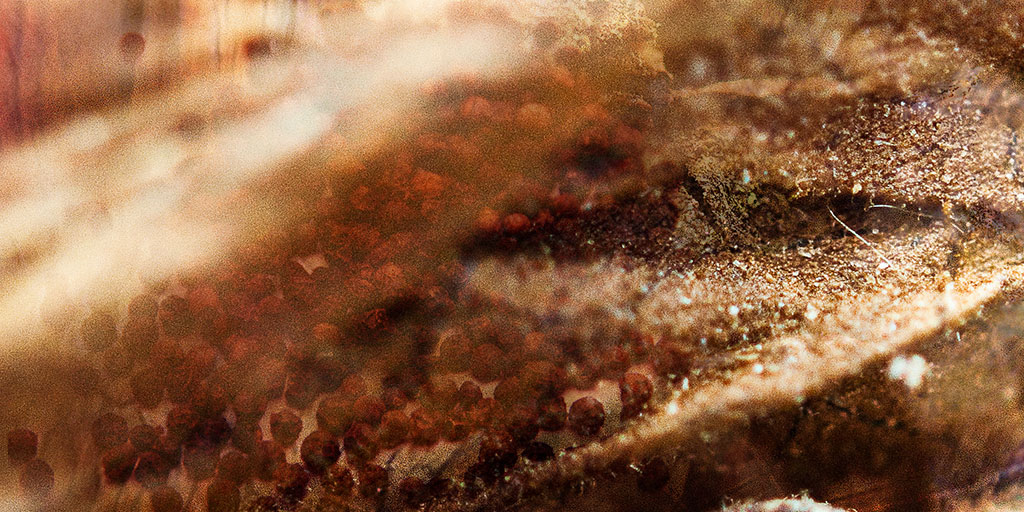 Upcycling
Transforming waste into radically sweet smelling scents and cosmetic actives

Givaudan is paving exciting inroads into upcycling and extending the lifecycle of waste perfume materials. This has resulted in creative breakthroughs such as 'I am Trash, Les Fleurs du Dechet' from designer perfume brand Etat Libre d'Orange. This revolutionary fragrance uses upcycled ingredients including Rose NeoAbolute™, Akigalawood® and Apple Oil, an exclusive ingredient created from the exhausted pulp of juiced apples. This same approach was also used to create a sustainable beauty ingredient, Vetivyne™, made from the exhausted Haitian vetiver roots which are a side-stream of the production of vetiver oil for fragrances.

  

Tab Content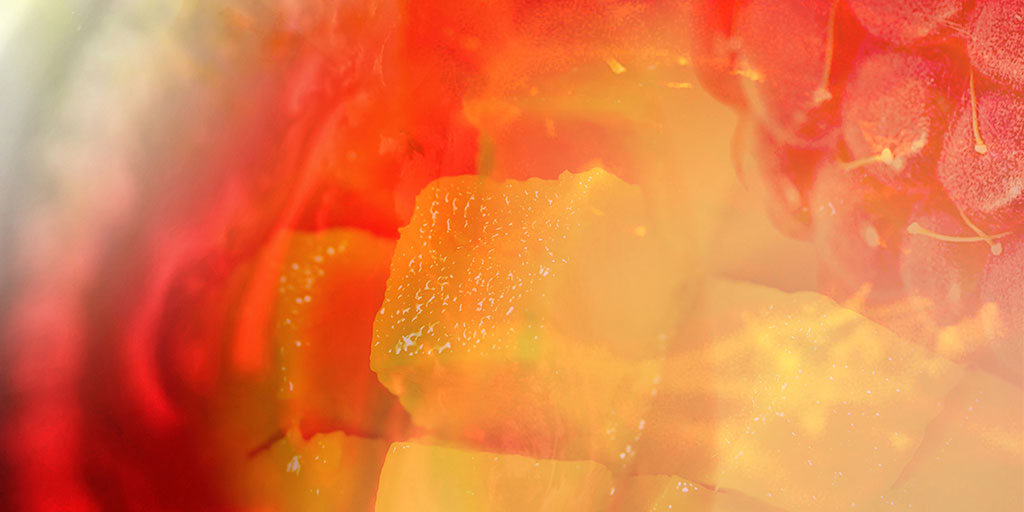 Scentaurus™
Performant, long-lasting homecare fragrances to promote wellbeing

In 2006, Givaudan broke new ground in the industry by pioneering a longer-lasting fragrance molecule, known as a fragrance precursor. When in contact with air or water (such as for room sprays or detergents), the high-tech molecule releases new layers of fragrance with greater staying power that is highly appealing to consumers. The initial Scentaurus™ range, in a tonka rose fragrance, was expanded in 2019 with new precursors: Scentaurus™ Clean, Scentaurus™ Juicy and Scentaurus™ Berry. The range is produced using green chemistry principles which employ energy-efficient processes to reduce environmental pollution.

  

Tab Content

 
Zap Malodour
Zapping away unwanted malodours for added confidence

With more than 30 years of experience, Givaudan is able to leverage fragrance creation to influence consumer well-being, mood and emotions. Developed in our Health and Wellbeing Centre of Excellence in Ashford (UK), the 'Zap Malodour' platform is the largest in the industry to provide practical solutions to positively impact lives by combatting malodours on the body, fabrics and around the home.

  

Tab Content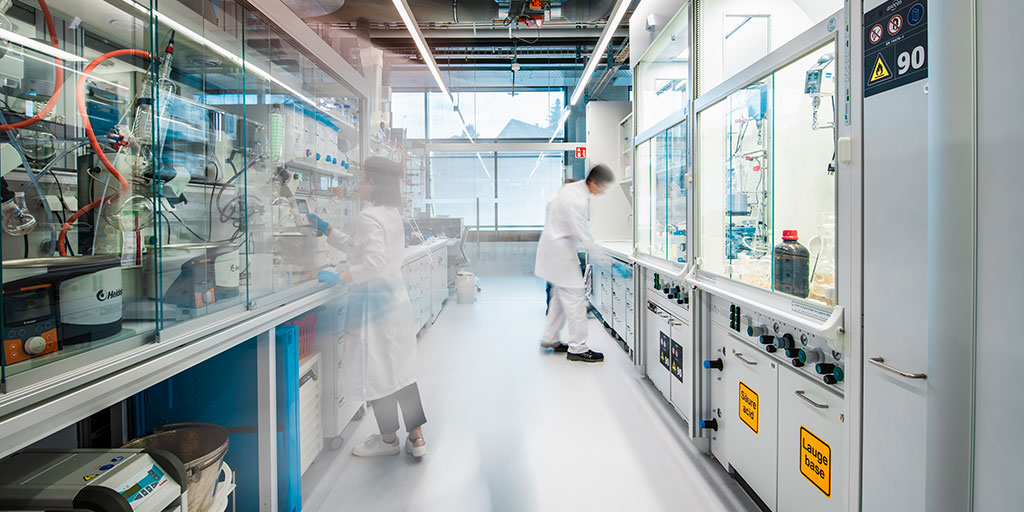 Zurich Innovation Centre
Fostering a global innovation ecosystem

Home to the Science and Technology teams, pioneering research capabilities in chemistry, biotechnology, biocatalysis, sensory and application science are carried out here to develop sustainable and innovative ingredients for the future of fragrance. This CHF 120 million investment represents the Company's intrinsic desire for innovation. It forms part of a global innovation ecosystem that is designed to leverage the Company's broad expertise in fragrances, active cosmetic ingredients, flavours and natural solutions, and enables close collaboration and co-creation with customers, partners and start-ups.

  
A better and safer tomorrow
Component content
As we strive to craft the most amazing smelling perfumes for people everywhere to enjoy, we are equally committed to creating them in a responsible manner that allows us to better meet our customers' needs and ultimately, transform challenges into new possibilities for a better and safer tomorrow.