Unispheres® Colour Release
Special effects visual carrier

For an amazing effect when using your cosmetics, Active Beauty has designed a variety of Unispheres®, our leading range of visual carriers, with special properties: from simple pigment release to white beads delivering a hidden colour, through beads generating a colourful foam.
Activity
Among our colour release Unispheres®, we offer beads for instant radiance, whitening or even glamour touch.
Applications
Can be used in many types of cosmetic products:
Clear formulations: gels, shampoos, liquid soaps, antiperspirants, deodorants, toothpastes and tooth gels (ask for the oral care compatible references),
Emulsions: cleansers, creams and lotions, hair conditioners.
Origin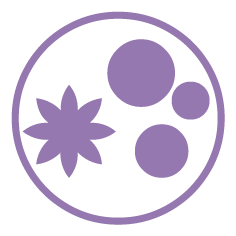 Regulation
INCI China IECIC
Halal certified
Associated claims
Visual attractiveness, radiance enhancing