Ceramide II / Uniblend™ 2G
Hair strengthener and conditioner

Ceramide II is a nature identical molecule. It is based upon the sphinganines group, which has been identified in natural hair lipids. Ceramide II is also one of the lipids that produce the multilamellar layers of the stratum corneum barrier. These lipids contribute to control water permeability and maintain skin condition without being occlusive.
Activity
Enhances hair softness,
Reinforces the inter-cuticular cohesion,
Boosts skin moisturisation.
Applications
Skin moisturiser, lipid barrier rebuilder, hair strengthener & conditioner
Origin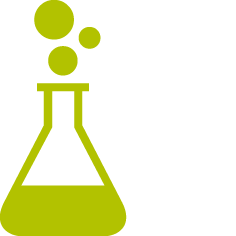 Regulation
INCI China IECIC 
Vegan suitable (only for Ceramide II)
Associated claims
Hair beautifier, damaged hair, moisturising/hydrating