Playing our part in the global search for renewable energy solutions
Environmental challenges cannot be solved by companies or other organisations operating in isolation. Collaborations are central to finding solutions and while we can be effective in addressing a range of internal issues, we know we must go beyond our own boundaries in helping make an impact in mitigating climate change.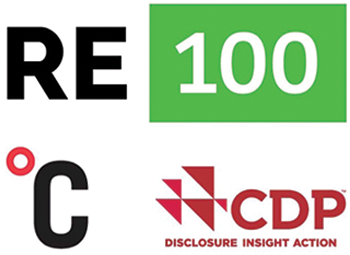 Renewable energy is one area where collaboration can be fruitful. We are proud to be a member of RE100, a collaborative, global initiative that unites more than 100 influential businesses committed to 100% renewable electricity. RE100 is organised by the Climate Group in partnership with CDP.
At Climate Week NYC 2018, RE100 members, including Givaudan, took part in an exclusive forum to discuss collectively how actions can go further and faster on renewables. 
The New York forum aimed to update RE100 members on the campaign's activities and successes to date, share future plans, gather member feedback and ideas to contribute to the campaign strategy, and provide a key networking opportunity.
Over 40 participants attended from a variety of different sectors and countries, providing a global insight from companies leading the transition to clean energy. Discussions focused on how to show leadership on the corporate sourcing of renewables through peer collaboration, policy influencing and growing the RE100 movement.
Givaudan's involvement in RE100 and Climate Week NYC 2018 demonstrated its ambition to help mitigate climate change and its desire to work in a broad global partnership of proactive companies dedicated to making a positive difference.