Naturex acquisition fits all dimensions of our strategy
Consumers around the world are increasingly demanding more natural and organic products from food and beverage companies, and so our acquisition of Naturex in 2018 fully fits with our 2020 strategy to expand our offering to deliver natural products to our customers.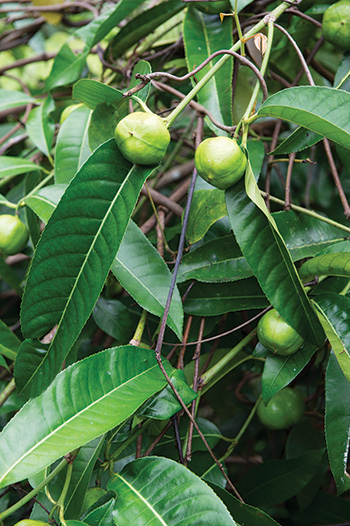 Naturex further complements our capabilities with its strong portfolio of plant extracts and natural ingredients across the food and beverage, nutrition and health and personal care sectors. As well as its strong strategic rationale, the acquisition of Naturex creates a leading position for Givaudan in natural ingredients.
With its headquarters in Avignon, France, Naturex is an international leader in plant extraction and the development of natural ingredients and solutions for the food, health and beauty sectors. As the acquisition reached completion in September 2018, Naturex operated its business through three business units: food and beverage, health and nutrition, and personal care. The company had 16 production locations around the world and employed 1,700 people. It was created in 1992 and was listed on the Paris stock exchange in 1996.
Naturex contributes to all dimensions of our 2020 strategy and complements acquisitions in recent years such as Spicetec, Activ International, Vika and Centroflora Nutra. A dedicated team is in place to ensure a seamless integration to bring value to our customers.