Exciting trends in plant-based protein
Are you a flexitarian? You may well be, without even knowing it. Being a flexitarian means you are semi-vegetarian, or somebody whose diet is mostly vegetarian but occasionally includes fish and meat. Many people are turning to this approach to their diet because of health-related concerns or economic, animal welfare and environmental questions. Whatever the reasons, it's a trend that we consider to be exciting.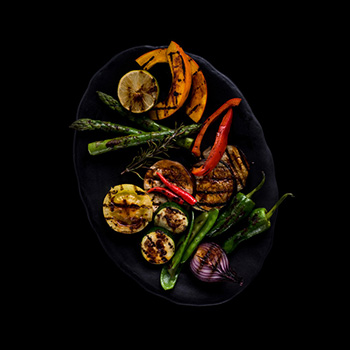 Protein is essential for a healthy diet, and deficiency leads to fatigue, muscle weakness, hair loss and other problems. As demand for protein continues to increase, the traditional source (animal protein) will need to be replaced by more sustainable plant protein. 
So what's the challenge with substituting animal protein with plant protein? The answer is that the texture and taste of plant protein is not always appealing: there are a number of taste challenges like astringency, bitterness or general off-notes. This is a challenge for Givaudan but it is also a major opportunity, and for the last few years we have been working in collaboration with our customers to craft great-tasting products using alternative sources of protein. 
"Together with our customers, we want to target new opportunities by designing delicious high protein products, and seek to be partners in creating these products that bring the full experience of traditional tastes to consumers," said Flavio, Global Business Development Manager.
Fifteen years ago, Givaudan pioneered innovation in the area of taste, and has since developed a number of unique ingredients that provide solutions for products with high plant protein content.
In 2016, using our TasteSolutions® technology, our Flavour Division developed a number of maskers and flavours to address taste challenges of high protein beverages such as astringency, acidity and bitterness. We also continued to build prospective collaborations with customers and ingredient innovators for good tasting, nutritious and sustainable proteins and products. These flavours are currently in stability tests in view of a market launch in 2017 and will make a step change in the performance of plant proteins helping consumers reach a sustainable and flavourful future.