2021 EU organic regulations:
What you need to know
The organic market is booming, as more and more consumers choose food produced using natural ingredients and processes for taste, health and environmental reasons. The EU has strict rules on what can and cannot be labelled as 'organic', and in January 2021, these rules have changed.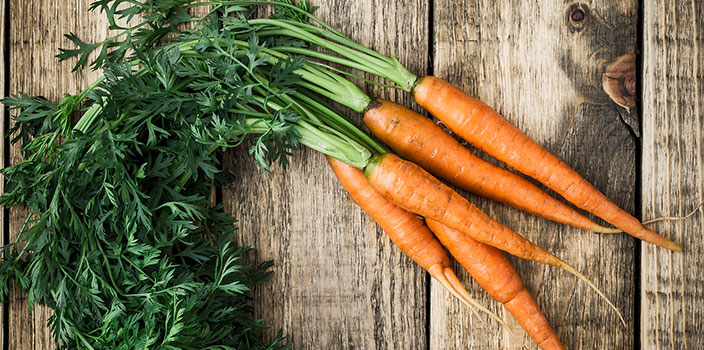 The new legislation will have an impact on the flavourings and extracts you are allowed to use in your organic food and beverages. With our broad portfolio of flavours and extracts and our team of taste and regulatory experts, Givaudan is here to help.
What is the current situation?
Until the end of December 2020, organic food and beverages produced in the EU may contain:
Natural flavourings

Natural source flavouring with other natural flavourings (WONF)

Conventional or organic-certified natural source flavouring (95:5)

Conventional or organic-certified extracts
What are the new rules from 1 January 2021?
To keep organic certification, end products will only be allowed to contain:
Conventional or organic-certified natural source flavourings (95:5)

Conventional or organic-certified extracts
This means that any organic products containing natural flavourings and natural source flavouring will require reformulation.
New organic legislation from 2021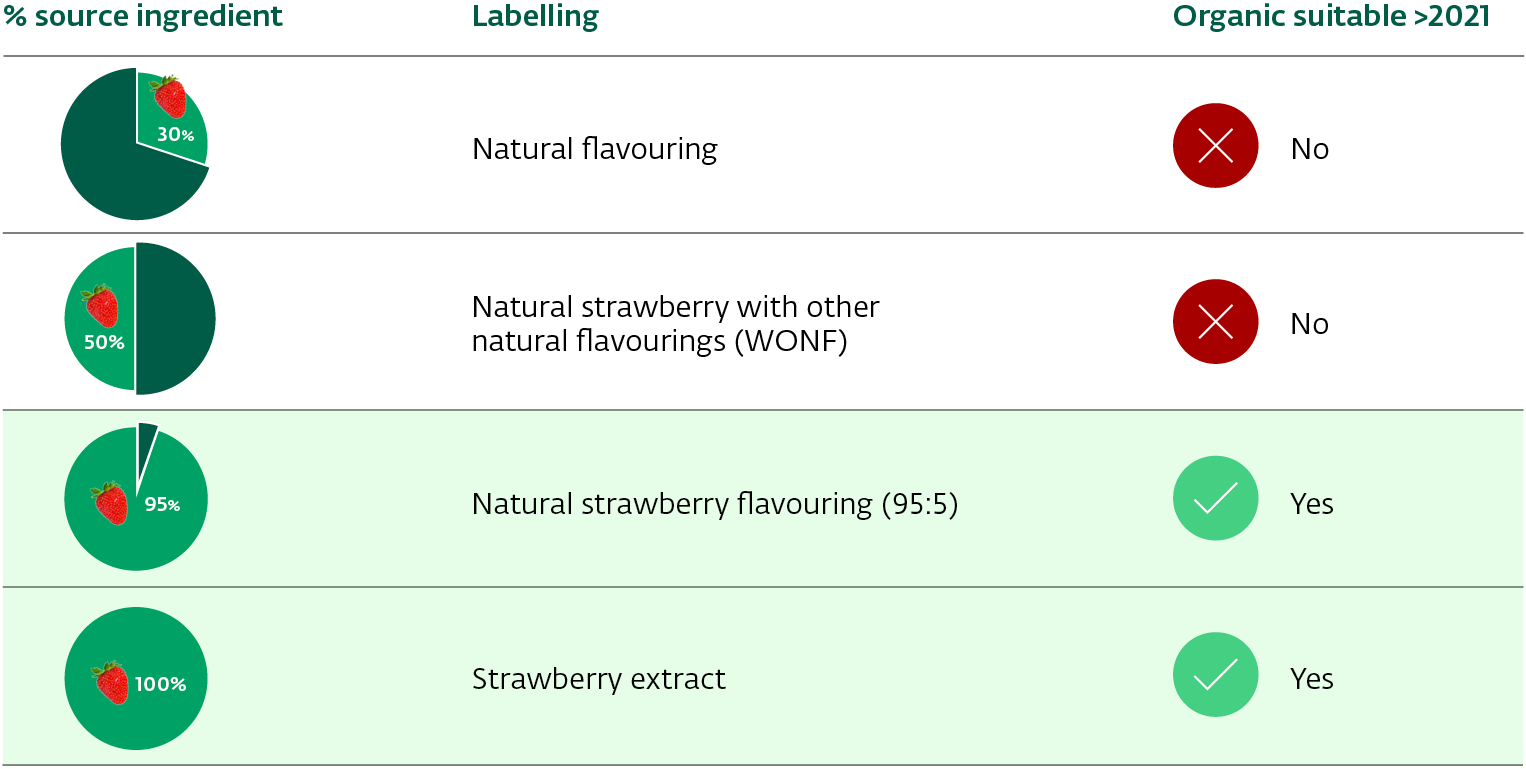 How can Givaudan help?
We offer the following services and support to help you prepare:
| | | |
| --- | --- | --- |
| Organic-suitable ingredients | Compliance letters | Consulting services |
| Givaudan's portfolio includes nearly 400 great-tasting flavourings and extracts that meet the new requirements, including strawberry, lemon, vanilla and many more. Our specially trained experts can help you reformulate your products as needed, without compromising on taste. | If needed, we can provide an organic suitability statement about the natural flavourings and extracts used in your product. | Each EU country has a different control body, so the exact requirements for organic certification vary slightly among the different member states. Our team of specialists can help guide you through the certification process, no matter where you are based. |
Download our brochure for more information about the new regulations or contact us to talk to an expert today.