Synthite partnership targets sourcing and innovation
The home of legendary flowers and spices such as jasmine, tuberose, ginger and cardamom, we have long been active in India, an important country for the Fragrance Division.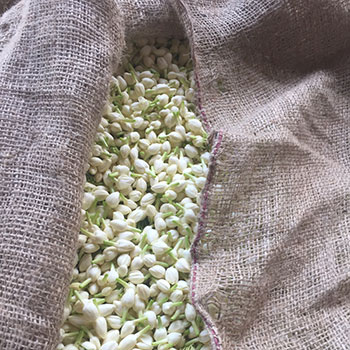 A new strategic partnership with Synthite, an independent family business based in Cochin, India, allows us to strengthen our presence and secure the sourcing of natural ingredients according to our standards.
This new partnership with Synthite, which is engaged in sustainable sourcing at origin through their Farmtech programme, will focus on the development of exclusive innovative natural ingredients for the Fragrance Division.
We will also benefit from the company's unique techniques for extraction, crafting and purification of naturals though – innovation is a key aspect of the alliance.
Working together on research into and development of exceptional qualities of floral and spicy natural ingredients, we will enrich Givaudan's palette of ingredients for perfumers, allowing them to create the winning fragrances of tomorrow.
The cooperation has already resulted in exclusive qualities – Ginger Fresh Oil Shimoga India Orpur®, Cardamom Oil India Orpur® and Jasmin Grandiflorum India Orpur® – that support our Best Palette approach. A blend built around cinnamon and turmeric is yet to come.
"In revisiting every step of cultivation and production from the plant to the final ingredient, we should be able to obtain a product that has the same olfactory relevance, at the right price, all while respecting our sustainability goals."

Fabien, Innovation Naturals Director