Ever so sustainable patchouli
Givaudan reinforces its sustainability commitments in Indonesia with the launch of an improved patchouli distillation unit that boosts energy efficiency and reduces firewood consumption.
We are on the island of Sulawesi where about a dozen villagers have gathered to see for themselves how the latest innovation works. So far they have never been disappointed and the renovated distillation equipment has delivered on promises: it reduces the amount of wood needed for distillation.
These villagers are the patchouli farmers and patchouli essential oil producers that Givaudan has been supporting since 2013 when it invested in a collection network of hundreds of smallholder producers. Since 2016, Givaudan through its Foundation has also partnered with the NGO Swisscontact to develop energy efficient distillation equipment as well as train farmers and distillers in sustainable production practices.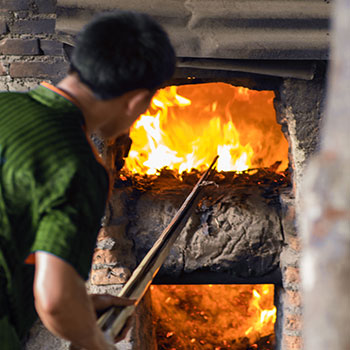 Improved distillation unit
Today is the day that some of these producers come and see what the latest pilot prototype distillation unit improved by Givaudan's engineer Peter is like:
it uses 65% less fuel wood, than the units from the early days.
Givaudan has collaborated with the local Ministry of Environment and Forestry in the implementation of this prototype.
"I am curious about this new distillation equipment because it produces more oil and uses even less wood. It always makes a difference to me and my family if we cut down on our wood supply but can sell more oil of better quality."
Daeng, local producer
Givaudan's holistic approach
Cost management and environmental benefits are not the only positive output that patchouli producers value in their collaboration with Givaudan. The Company's holistic approach focuses on being present at the origin of the raw material, building strong relationships with smallholder producers and supporting them in developing their business in a sustainable way. It includes training on good agricultural practices, along with education on nutrition as well as household income management delivered to the communities of Sulawesi.
"We know what happens to the plants that we grow and I know that I can speak with the field buyer whenever I need to, if I have a problem with my plants, my oil production. I just have to call."
Santo, producer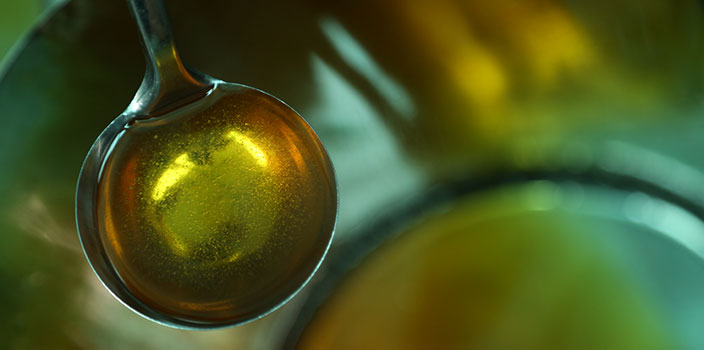 Ensuring sustainable production
To date, close to 1,000 households have received training on good agricultural practices and more than 320 operators on good distillation practices.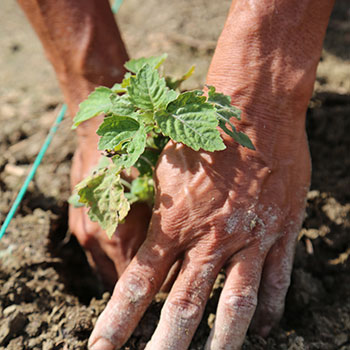 "Growing patchouli and producing essential oil has made a difference in the lives of some of these producers, so ensuring that the production is sustainable is also working to maintaining the livelihood of entire families – and this is the best reason to wake up every morning."
Lita, Givaudan Sourcing Manager in Indonesia