Fun week-long programmes aim to turn EHS best responses into instinctive behaviour
The 2018 EHS (environmental, health and safety) weeks were designed to 'kick-start' or provide a boost to existing programmes, emphasising the positive aspects of safety, health and environment through engaging activities.
We focused on creative events aimed at making EHS responses natural behaviour, an integral part of everyone's DNA. Reaching this level requires commitment, curiosity and energy from all and we found innovative ways to do it at sites around the world.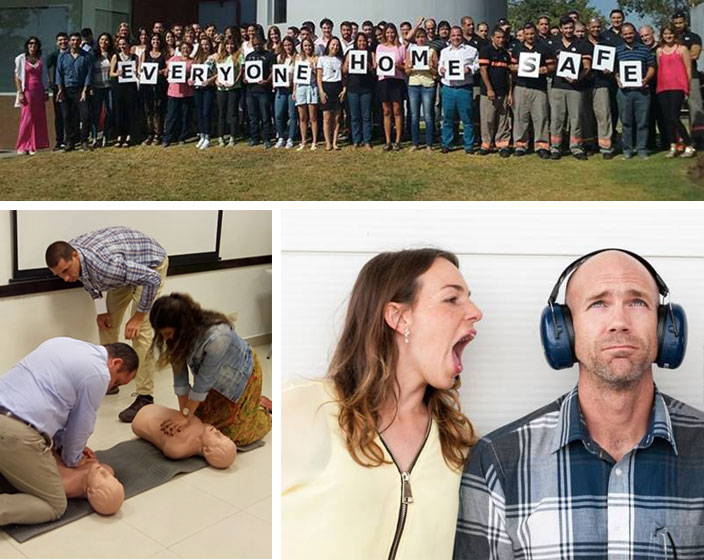 The theme motivating our work was moving from "I don't do it at home, so why do it at work?" to "I do it at work, so why not do it at home?" We want people to look at the environment in a new way, noticing what they really see and hear, feeling empowered and confident in the knowledge that caring for someone or the environment is the right thing to do. We want our employees feel proud to work at a company where we look after each other. We also want everyone to take the culture of safe and healthy behaviour home to their families: the more the behaviour becomes natural, the more the families benefit as well.
Safety was our main focus, followed by health and environment. The activities, which took place at different sites all over the world, covered a variety of topics.
Safety activities included firefighting, forklift obstacle courses, safety quizzes, chemical workshops, personal protective equipment training shows as well as road safety, walking with caution, and, finally, workshops on 'see something – say something'.
Some of the activities related to health included ergonomics, yoga, massage, blood donation, healthy food and stretching before working shifts. Environmentally-focused activities included biking to work, encouraging the use of car pools, correct recycling, reduction of plastic use, paperless initiatives and energy efficiency. Activities such as painting contests, seed planting and building insect hotels included entire families.
The activity weeks generated energetic momentum, combining high spirits with fun, creative events and led to a turn-around in the perception of EHS. No longer merely the police, people understand that we care and responded with enthusiastic participation.
"The biggest impact from the week for me is in my everyday approach to EHS – it is part of my everyday life, all day every day, and not just in my Givaudan work. I try to absorb all the information about EHS that we are offered and then apply it at work, in my personal life and in the community."

One participant