Training in quality conversations aims to improve the working environment with a feedback culture
Another aspect of managing talent and retaining talented employees is teaching people to deliver and receive effective feedback.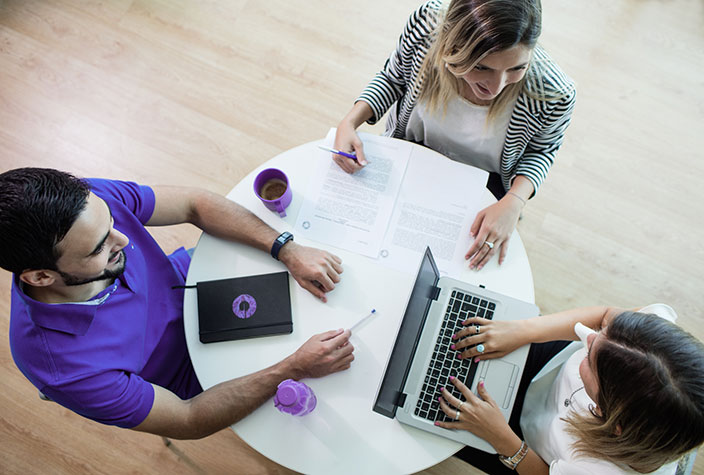 It is an essential part of any successful business and we want to be sure to create an environment where feedback is a consistent and regular part of our daily exchanges. Not just from managers to their teams, but also amongst teams and from teams to their managers – we want people to actively seek feedback and make it a part of their daily routines.
We also know that clear communication is the basis of all good relationships: our Quality Conversations training helps managers not only create the right feedback environment, but also to build trusting and productive interactions with their team members more generally. This results in stronger employee engagement, transforming individual and business performance.
The Quality Conversations programme, which we started rolling out this year, is based on The Oxford Group book '5 Conversations' and focuses on helping managers build trusting and productive relationships at work through a structured approach. The programme is built around five conversations: Establishing a trusting relationship; Agreeing mutual expectations; Showing genuine appreciation; Challenging unhelpful behaviours and, finally Building for the future.
Encouraging these quality conversations and a culture of feedback is at the heart of our success: they help to build trusting relationships, create engagement and motivate everyone to perform at their best.