Givaudan recognised for gender equality practices in Indonesia
Cimanggis site awarded second best employer for women in West Java Province for 2018
Givaudan is committed to a better balance globally: equality in gender and balanced nationalities bring our inclusive culture to life and appears as being key for achieving business goals. Recently earning recognition for its commitment to gender equality, our Cimanggis site is in line with this year's International Women's Day theme #BalanceForBetter.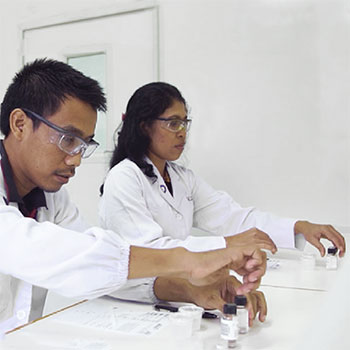 "As an employee, I'm very proud of this recognition from the Depok city government."
Kartika, Flavours Customer Care Representative
"This award is well-deserved as women's rights are highly protected here."
The existence of the award reflects the fact that gender equality in business is a key area of interest for Indonesia's Ministry of Manpower in West Java. In October 2018, the Givaudan HR team invited representatives from the Manpower department on a tour of the Cimanggis site. The representatives evaluated elements including facilities for female employees as well as company policies related to gender equality.
"At Givaudan, we strive to provide facilities for female employees and create a great working environment for everyone. Despite stiff competition from other companies in the Depok area, our gender equality policies and commitment to #BalanceForBetter stood out."

Sari, HR Manager