Causing a stir with our coffee replacement solutions
Givaudan finds ingredients for our customers that provide the same experience for their consumers, while reducing the impact on our environment. To help relieve some of the pressure on our coffee resources we have developed a solid coffee replacement alternative.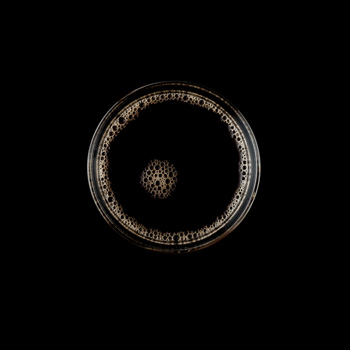 Today, there really isn't such a thing as 'a cup of coffee': certainly not if you're looking for a caffeine hit on the high street or at the shopping mall. In the many global retail coffeehouses that are now a regular part of daily life, you never ask for just a cup of coffee: more likely a caffe latte macchiato, or a mocha frappuccino lite. The point is that coffee consumption has exploded in the last decade, in the home as well as out and about: think coffee capsules in the kitchen. The issue is that coffee is a natural resource whose supply struggles to keep pace with demand.
Givaudan's Coffee Solid Replacement technology offers one solution in the area of instant coffee. TasteEssentials® Coffee flavours replace coffee solids in instant drinks and enhance authentic coffee aromas.
Sjors, Givaudan Product Manager Beverages Europe, Africa, Middle East, explains how we're helping to alleviate the bean supply burden: "Through our TasteEssentials® Coffee programme we're building solutions for single-serve instant coffee applications, which reduce the use of dry, soluble coffee solids. These provide our customers with multiple benefits, offering supply assurance, price stability and cost reductions, while delivering optimal flavour performance that maintains brand integrity. The last point is particularly important, as coffee consumers are very brand loyal, and demand specific balanced coffee profiles around sweetness, bitterness, acidity and aroma."
Givaudan's analytical research identifies the difference between brewed and instant coffee and Arabica and Robusta profiles. We discover unique compounds that deliver specific coffee characters, including compounds not normally associated with coffee. Additionally, Givaudan works with champion baristas: coffee experts who enable us to further hone the bean characteristics. This has allowed Givaudan to build a comprehensive toolbox to achieve a wide range of authentic coffee flavours.
Sjors details how this work has resulted in specific solutions for coffee solids reduction: "We have developed two Coffee Solid Replacement flavour technologies: one for 3-in-1 coffee mixes and another for black coffee, as each application has specific requirements based on particle size and appearance. With this technology we can achieve significant reductions in coffee solids."
Solid Replacement flavour technologies show our customers and their consumers that instant solutions make for great coffee choices.