Making ready-to-drink teas an even healthier option
Increasing the health benefits of beverages consumed by millions every day, such as ready-to-drink teas, can have a huge impact on global wellness.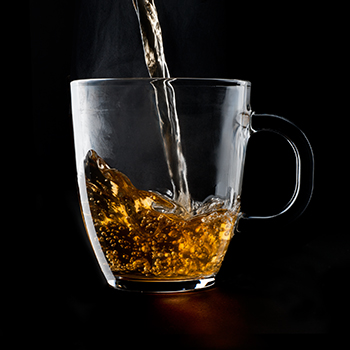 In North America, ready-to-drink teas are gaining popularity, partly in response to busy lifestyles, but also as an alternative to sugar-rich carbonated drinks. Tea already has a very positive consumer perception as a health drink, rich in antioxidants that can help to protect the body against disease.
Amber, Product Manager Beverages, North America Marketing, explains how Givaudan is enabling the North American beverages industry to harness ready‑to‑drink teas' exciting potential: "TasteEssentials® Tea, Ready-To-Drink Tea Review is a programme launched in 2013 that offers customers six areas of development, including TasteSolutions® for Reduced Calorie Teas."
Less calories, same great taste
With TasteSolutions® for Reduced Calorie Teas customers can now develop products across the spectrum of consumer demand, with low-calorie, mid-calorie and no-calorie naturally sweetened teas that all focus on healthier lifestyle choices. We showcase our reduced calorie prototypes with and without TasteSolutions® natural flavours so that customers can see the benefits our solutions bring.
Customers are fully engaging with the reduced-calorie tea offerings with products expected to be ready for consumers in 2014. Amber points to the key driver for take-up: "Consumers want reduced sugar teas, but they will not accept a poor taste experience. That's where we can help, because our TasteSolutions® tools can deliver an increase in sweetness perception and a delicious taste experience without the negatives often associated with artificial high intensity sweeteners or natural stevia-based sweeteners."
Given that health and wellness issues have become key drivers in steering the direction of the global food industry, Givaudan is proud to be at the helm of developing healthier options for consumers.