Getting inside the heads of vegans, vegetarians and flexitarians with Plant Attitude
The team behind what would eventually become known as Plant Attitude – the programme around our plant protein capabilities – started out with a simple hypothesis: you cannot assume that all people who do not eat meat have the same habits, ideas or lifestyles.
This theory was contrary to what other sources were saying – there was an underlying assumption that everyone who eats vegan food is doing so because of concerns about animal welfare or because they want to pursue a healthier diet.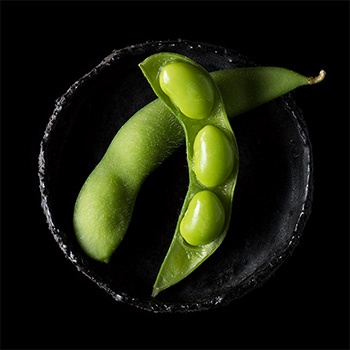 "But this is absolutely not true. Almost a quarter of all consumers of those products eat them just because it is very trendy. Our competitors, but also our customers, were sort of putting all of the consumers into the same pot. We were the first ones who really separated out those consumer groups and that is allowing us to make much more tailor-made programmes and solutions."
Thomas, Category Manager Savoury
The work of exploring their hypothesis and identifying the motivations and similarities between the consumers of plant protein-based products took them two years. While the first step was done from behind their desks, screening homepages and blogs of those who do not eat meat, the next step required them to get out in the field, making vegan treks.
The experience, which took teams through seven different cities, involved going vegan for 48 hours and visiting vegan establishments including restaurants but also less obvious places such as vegan hairdressers or shoe stores. They took what they learned from these two initial steps, developed hypotheses and theories, which then formed the basis of their usage and attitudes study. The study – carried out through 2,500 consumers in the UK, France, Germany and Spain – delivered preliminary results, which were then reviewed and fine-tuned and clarified through focus groups in the same countries.
Their results were just released in June 2018. Among their findings was a confirmation of their original hypothesis: not everyone who eats vegan food is motivated by the same things. Another thing they learned? More people would be willing to eat more plant-based products if they tasted better. While one group of consumers – those primarily motivated by concerns about animal welfare and the environment, who make up only 20% of the market – are willing to sacrifice on taste, nobody else is. Another interesting finding is that 90% of all vegan products can be found in refrigerators that also contain actual meat.
"In the end, we are not talking about an alternative community, but rather mass consumers," Thomas said. Having been the first Company to launch a scientific investigation into the topic, they have been invited to speak at conferences around the world to share their insights. A key take-home message? Vegan products need to taste better. It is something Thomas experienced himself on a vegan trek. One of the things that surprised him most was the gap between the quality of food found in vegan restaurants and that found on the shelves in the grocery stores.
"In restaurants it can be so mind-blowingly good that you do not miss the meat. And while there are some fantastic products in the supermarket, there is also a lot of room for improvement. You ask yourself how these two worlds even go together."
As Givaudan works on the next generation of ingredients to help their customers develop tasty plant-based products, Thomas, who "loves meat," calls on all of us to take the 48-hours vegan trek challenge. "Just see how it is," he said. "You will see that you can live without it."