Prof. Dr-Ing. Werner Bauer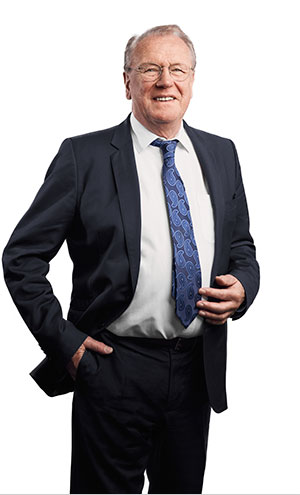 Businessman
German and Swiss national, born in 1950
Non-executive
First elected in 2014
 
Prof. Dr-Ing. Werner Bauer started his career as a university professor in chemical engineering at the Technical University in Hamburg, Germany. 
After serving as the Director of the Fraunhofer Institute for Food Technology & Packaging and as Professor in Food Bioprocessing Technology at the Technical University of Munich from 1985 to 1990, he joined world leading multinational food and beverage company Nestlé as Head of the Nestlé Research Centre in Lausanne in 1990. After heading commercially Nestlé South and East Africa he joined general management as Executive Vice-President in 2002, responsible for technical, production, environment and R&D. In 2007 he became Chief Technology Officer and Head of Innovation, Technology, Research and Development, a position from which he retired in September 2013.
Prof. Bauer holds the following mandates in companies that are quoted on an official stock exchange: member of the Boards of multinational chemicals and biotechnology company Lonza Group AG and aseptic packaging systems and solutions provider SIG Combibloc AG. He holds the following mandates in companies that are non-quoted: Chairman of the Board of Trustees of the Bertelsmann Foundation, vice-chairman of the Board of Bertelsmann SE & Co. KGaA.
Prof. Dr-Ing. Werner Bauer received a Diploma and a PhD in Chemical Engineering from the University Erlangen-Nurnberg in Germany.