An odyssey of flavours and fragrances:<br/>an exclusive anthology
Component content
"This book is our invitation to everyone to discover the profound impact smell and taste have on so many facets of our life," said Chief Executive Officer Gilles Andrier.
Through the prisms of history, philosophy, science, photography and literature, 'An Odyssey of Flavours and Fragrances' opens up the world of scent and taste, reflecting on Givaudan's place in its rich tapestry.     
A literary fusion and a labour of love
'An Odyssey of Flavours and Fragrances' is the fruit of a three-year project with French publishers Editions de La Martinière in partnership with US publishers Abrams. Five renowned writers,  all of whom share a passion for sensory exploration, have come together to create a well-researched anthology.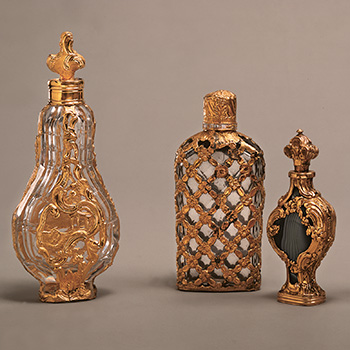 To complement their words, 'An Odyssey of Flavours and Fragrances' is also rich in remarkable imagery – enabling the reader to put faces to the pioneers within the industry, and to glimpse the places and scenes that have played key parts in the story of Givaudan's evolution. Many of the photos in this book are exclusive images from Givaudan's own archive.
Component content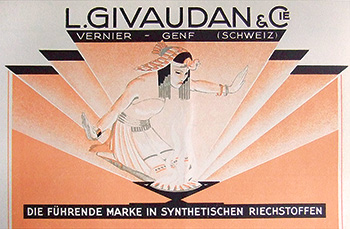 The shoulders of perfuming giants
The first chapter; 'Givaudan, a secular history'; written by well-renowned perfume historian Annick Le Guérer; introduces the people who have been most instrumental in shaping Givaudan as it exists today.
Jean Carles of Grasse, for example, created a school for perfumers in 1946. Based on the revolutionary idea of perfuming as an art, not a science, he created the first true apprenticeship for perfumers.
Other individuals of significance include Léon and Xavier Givaudan – the founders of the largest Swiss producer of synthetic products for the perfume industry, who of course gave their name to the Company as it exists today.     
The sensory musings of great minds
The second chapter of 'An Odyssey of Flavours and Fragrances' is entitled 'Tasting, smelling, sensing: an aesthetic of flavour and aroma'. Written by researcher and philosopher Caroline Champion, it takes us on a historic stroll through the thoughts and ideas of the great artists and philosophers who have mused on the power of scent and taste – Proust, Plato, Kant, Hölderlin and Levi-Strauss to name just a few.
Component content
Finding the right chemistry
Chapter three; 'Windows on the world: taste and smell'; written by chemistry professor Brigitte Proust; focuses on the science of flavours and perfumery. It explains the molecular processes that give birth to tastes and scents and how they can be manipulated to create the perfect alchemy.
The topic extends to the ways in which the human body perceives flavours and aromas – how a particular chemical pattern can manifest in the brain to evoke memory, pleasure and emotion.     
Literally speaking
For the final chapter, we turn to literature, with an original short story by Percy Kemp, entitled 'Just Common Sense'. The story celebrates the evocative power of tastes and smells in written fiction. It's a classic example of how a skilled writer can bring an image right up off the page with an affecting description of our subtlest senses.