Givaudan in full Bloom: Creating new enchantment in women's perfumery
The artistry and inspirational creativity of our perfumers were taken to new heights in 2015 with the challenge of creating a new generation of floral fragrances for our customers.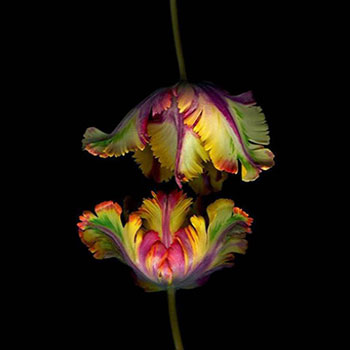 Project Bloom, launched by our Fine Fragrance Creative Vision group, mobilised the energies and creativity of our fragrance teams in Paris, New York and São Paulo to provide an inspiring creative vision for the market. A new collection of blooming floral fragrances was developed to present to our customers, and we were able to showcase our unique naturals and captive ingredients.
Project Bloom encouraged intuition, imagination and risk-taking. In this creative way we hope to establish a future vision for women's fine fragrances and impact our customers with new inspirations for their brands.
The internal initiative encouraged teams of perfumers, evaluators, as well as marketing, to take on a challenge and explore new olfactive territories to build a collection of scents different from current market offerings.
When the project started, perfumers and creative teams were immersed into a multitude of insights and embarked on a journey of visionary adventure driven by their own imagination and drawing from our palette of innovative captives. It inspired a playful approach to being creative with fragrance by drawing inspiration from art, fashion, and perfume.
The underlying momentum behind this initiative was to fill in a perceived gap in the market identified by consumers. With a current dominance on gourmand scents and darker colognes, there was an opportunity to create a new series of fragrances tapping into what we refer to as 'blooming florals'.  
The results were extraordinary: a new generation of timeless, luminous, radiant and beautifully diffusing feminine fragrances. A series of presentations showcasing the fragrance collection with artistic stagings designed for our fine fragrance customers captivated audiences. Project Bloom successfully challenged the inventive minds of our fine fragrance teams to inspire the creation of beautiful and original blooming fragrances for the 21st Century. 
Francois, Global Head of Development, Fine Fragrances said: "Project Bloom demonstrated our high quality craftsmanship in perfumery. Our talented perfumers created scents with our beautiful palette of naturals resulting in a remarkable collection of blooming fine fragrances."