Creating and sharing value
Creating and sharing value
Driving digital innovation

Climate positive

The future of protein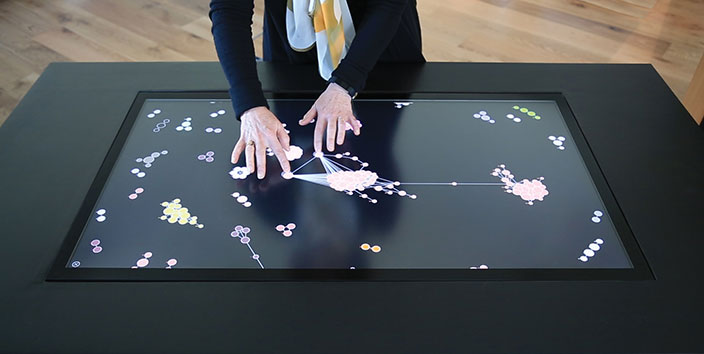 Driving digital innovation in Fragrances
Artificial Intelligence (AI) is transforming the relationship between people and technology. The future of fragrance creation is being redefined by our perfumers using the very latest of technologies. Calice Becker explains.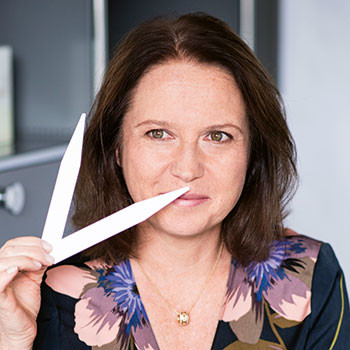 Calice Becker, Vice President Perfumer and Director of the Givaudan Perfumery School, sees the potential of digital disruption. AI promises machines that can sense, comprehend and learn. It is not just about new and ever-more clever technology, but also about enhancing human ingenuity and creativity with speed and precision.

"At Givaudan we grasp the opportunities offered by disruptive digital innovation to develop tools to redefine the rules of fragrance creation," says Calice. "We are aware of the potential of a fully AI-powered tool for perfume creation, and the launch of 'Carto' in April 2019 is a first decisive step on this path. Our brand new digital tool redefines the rules of fragrance creation."

"I have been part of this exciting project since the beginning and was able to help shape a tool that contributes to the future of perfumery." 'Carto' offers true complementary support to the work of the perfumer, allowing them to imagine and explore new palette combinations in a different way. The tool broadens the field of olfactive references far beyond the capacity of a perfumer's memory. "We perfumers can now focus on creation as we have a tool that brings to life our ideas, inspirations and creative concepts."
'Carto' is an intuitive, interactive system using a playful visual approach. Perfumers use a wide touchscreen to visually create their formulas and at a speed that simply did not exist before. "It's fun to play with the tool," says Calice. "It gives us a bubble of pure creativity and frees us to focus on inspiring new olfactive signatures. The instant-sampling robot enables seamless and speedy production of fragrance trials, which increases the rate of our creations.

"What I find particularly exciting about 'Carto' is around the harmonisation of perfume ingredients, which I define as the most efficient way of putting ingredients together. Nature is extremely efficient; a flower does not spend energy on developing a scent that will not be smell. 'Carto' is good in looking for efficiency of ingredients and this to me is a powerful attraction. It means we can do more, yet with fewer trials and fewer ingredients."

'Carto' is a creative design aid that is already opening so many doors for us. We've had several wins with our perfumers using the tool, including 'She Was An Anomaly' from the French niche fragrance brand Etat Libre d'Orange; our perfumer in this creation was Daniela Andrier.

Going forward, our aim is to also leverage consumer insights to provide additional data to our perfumers to help them refine their creative accords.

'Carto' is currently deployed at our fragrance creative centres in all regions where perfumers are experimenting with the system by integrating it as part of their creation process. It is also at our Digital Factory as part of the Computer Aided Creation programme. As co-innovation was an important element in creating 'Carto' – we had cross-functional teams from perfumers to IT experts as well as experts from academia – what better place to deploy it. The Digital Factory brings together experts, partners, customers, start-ups and internal teams from all over world in an innovative ecosystem.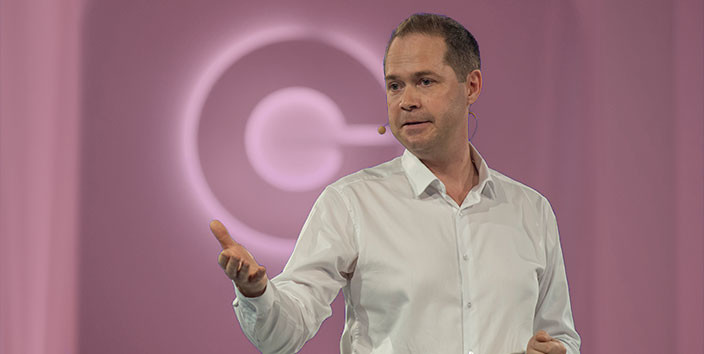 Raising our ambitions to become climate-positive
The need to increase action to combat climate change is at the top of our agenda. Head of Sustainability Hallvard Bremnes talks about our achievements and positive outlook.
 
Why is climate change so important?
The world has long known that climate change will cause irreversible damage to our planet and to humanity if we do not take even bolder action. Since the Paris Agreement set a target to limit global warming to below 2°C above preindustrial levels in 2015, Givaudan has committed to taking every possible step to safeguard the planet and future generations. We are fully aligned with the strong coalition driving global action. We take a leading role in relevant organisations such as The Climate Group, CDP, RE100 and We Mean Business, and we work with others such as the Science Based Targets initiative.
Why has Givaudan stepped up its climate ambitions?
We originally aligned our greenhouse gas emission targets to the 2.0°C target. In 2019, the urgency of the climate challenge became obvious through new evidence, and for this reason we realigned our targets to the most ambitious 1.5°C limit. The United Nations has also called for companies to achieve carbon neutrality by 2050. At end of 2019, we committed to this UN pledge, and went even further: we announced our ambition to become climate positive before 2050. This means doing more than reducing or even eliminating emissions: it means that we will also develop initiatives to remove carbon from the atmosphere, for instance, by planting trees. Our confidence is this new ambition is largely due to the intense work by our Environmental Sustainability Team.
How are you going about achieving your more ambitious targets?
We will reduce emissions directly related to our activity by 70% between 2015 and 2030. The Science Based Targets initiative has validated this as supporting the 1.5°C limit. This 70% reduction relates to emissions from our own production processes and from the electricity and steam we purchase, known as scope 1 and 2 emissions under the Greenhouse Gas Protocol, the most widely used international accounting tool. One of the ways we will achieve this is by switching Givaudan's entire electricity supply to fully renewable sources by 2025. This is our commitment as a member of RE100, which brings together influential businesses committed to 100% renewable electricity. Meanwhile, across our operations, we are implementing significant energy efficiency projects by utilising first-rate science and innovative technologies. Reducing our dependency on fossil fuels contributes to our positive outlook for the future and confidence in our raised climate change ambitions.
What major challenges do you face?
Having ambitious targets for limiting emissions from our own operations is not enough – we also need to work to reduce emissions from our entire value chain, which we account for as our scope 3 target. This is the biggest challenge we face: approximately 80% of our environmental impact comes from activities related to our value chain. And this is why we are stepping up our work to engage and motivate our suppliers. For those who are less advanced on the journey, we will offer extra support. And for those who are further along the road, we will consider making them our partners of choice.
And what are your ambitions longer-term?
We have defined our Company's purpose and a part of this is an ambitious 'goal for nature' which is to show our love for nature in everything that we do. This is why we have announced we will become climate positive before 2050 across scope 1, 2 and 3.

We will go the extra mile, and we feel confident in our ability to achieve our stretched targets and have faith in our entire value chain to be at our side.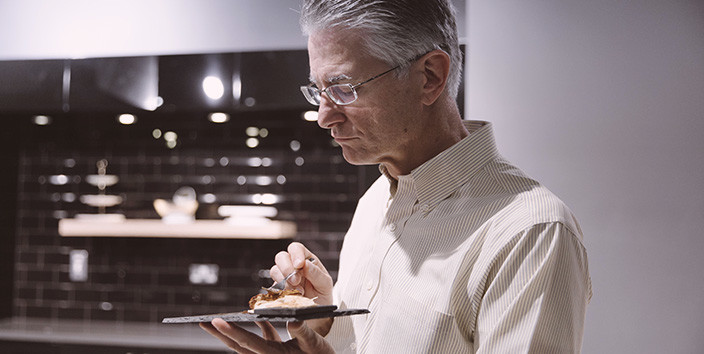 The future of protein
Around the world, consumers are increasingly choosing to eat plant-based protein dishes. Flavio Garofalo, from our Flavour Division, tells us how a taste revolution is driving demand.
 
The juicy burger at the centre of the plate has the appetising look, smell and taste of prime beef. In fact, it is made of plant protein. And it is exactly what consumers are demanding: a climate-friendly meat alternative with a true-to-meat taste. This trend is driving a transformation in the protein element of diets, creating an incredible rate of growth in plant protein foods around the world. The key now is to maintain sustainable production practices and to assure that they are healthier than their meat-based counterparts.

"Plant-based protein is one of the most exciting areas in food right now, with great opportunities for our Flavour Division. The year 2019 has seen extraordinary advances in technology, huge growth of the market, and a number of signs that this disruption of the food industry will continue in the years to come, driven by a desire for healthy lives and a healthy planet," says Flavio Garofalo, Global Category Director, Savoury Flavours and Natural Ingredients. "While Givaudan does not sell plant protein, we make it taste great and appealing for consumers. They want healthier alternatives to meat as the main part of their meal and they love the meaty texture and the lingering aroma and taste of the new plant-based products. It is not only vegans and vegetarians, but especially flexitarians, meat-eaters who want to reduce their consumption of animal protein.
"People also want to choose food that protects the environment. Awareness of the carbon impact of livestock farming compared to crops is growing, and there is some concern about animal welfare. And in some regions there can be scarcity of certain types of animal protein, so consumers and governments are looking for alternatives."

Givaudan is the leader in the plant-based proteins market as a result of our strategic decision in 2015 to invest in research and development of new tools and technologies for this area, and key acquisitions. We had a wealth of experience in dairy alternatives, and were committed to transferring this to meat.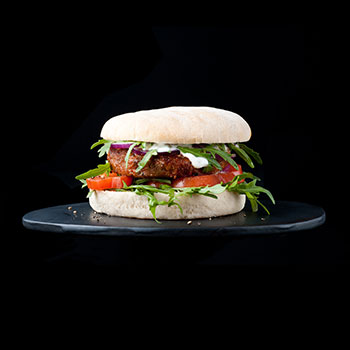 "2019 was an incredible year of advancement for us," says Flavio. "We have an outstanding selection of tools that are necessary to make the many attributes in a product, such as flavour, aroma, texture and visuals, perform at their peak."

We launched our fat encapsulation technology which gives plant-based alternatives – burgers in particular – those same attributes. It is a healthier choice: the technology allows for a product with 75% less fat and 35% fewer calories than current market products, while enhancing juiciness.

Further nutritional benefits are in development, for instance, meat alternatives with lower sodium and added vitamins.

Another of our 2019 launches, new masking solutions and a smart masking tool, addresses one of the foremost challenges in turning plant proteins into appetising dishes: off-notes. Flavio explains: "Off-notes can simply ruin the taste. Another tricky element is combining different proteins from different suppliers, because they can have different taste profiles. Our new tools give flavourists a high-performing solution, and they help to strike the balance between functionality, texture, taste, nutrition and cost."

Read more on The Protein Challenge

We also found new ways to improve the experience of eating texturised vegetable protein, which gains a meat-like texture when globular vegetable protein is transformed into long fibres. This protein is extensively used, but its taste can be short-lived.

Flavio says: "We studied how best to flavour high moisture texturised protein and developed strategies to maximise performance and produce a much longer-lasting authentic meat flavour. When we combine this with marinating the product after texturising, it transforms the taste. As well as great flavour, there is also texture and mouthfeel to consider, and we have developed the whole package. It is almost as much of an art as a science."

For our customers who want to develop Texturised Vegetable Protein (TVP) dishes, we have built a pilot plant at Naarden, in the Netherlands. This is now working remarkably well in helping our customers with TVP product development, speeding up the process of bringing new consumer products to market.

As well as engaging closely with our customers, we collaborate with many partners, looking for new ideas, solutions and innovation opportunities. Our collaboration with the University of Berkeley, California, has identified six proteins which are likely to be the gamechangers of the future. We are the only flavour/taste company working with Plant Meat Matters, a public private partnership led by Wageningen University in the Netherlands, which aims to advance plant-based meat ingredients and products and create a 'plant steak'.

With all of this, our objective is to continue to be a leader in protein, fulfilling our Company purpose of creating happier, healthier lives, with love for nature, while contributing to our strategic ambition to double our business by 2030.