Little by little for big benefits
Something special has been happening at our Pomacle site in France, where safety statistics speak volumes: "One year without any accidents in the workplace – an impressive milestone in providing a safe working environment for all employees," says Christophe Fleury, Active Beauty Operations Manager.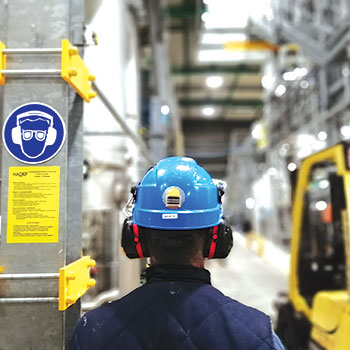 "It's been a journey from eight LTIs in 2015 then down to four in 2016, three in 2018 and 0 in 2019, and this trend reflects our focused efforts at Pomacle to improve safety behaviour."
Since 2015 more than 800 actions have been implemented across areas including processes and training; incidents are analysed to find trends, challenges identified and remedial actions taken. For example, an ergonomics programme introduced after a number of strains on the factory floor has already seen positive results.
"It is much more than just implementing rules, it's about introducing a change in mindset and building a culture of safety, little by little."
Christophe Fleury, Active Beauty Operations Manager
Coraline Jallot, Active Beauty EHS Manager at Pomacle says the site's EHS Days were also an important element in enabling this change. "These events raise awareness and promote safety issues among all employees on the site. Through workshops and activities they are shown first-hand how important these issues are in their daily activities and how each person has the power to help reach our zero LTI goal," says Coraline.
Christophe adds that this culture of safety becomes a driving force when people are aware that safety is everyone's responsibility. "We knew that the change in our safety culture would help us achieve zero LTIs – and continue achieving zero LTIs. Our journey continues."