Finding alternatives to testing on fish
Givaudan leads the fragrance industry with a new non-animal testing alternative programme for bioaccumulation assessment.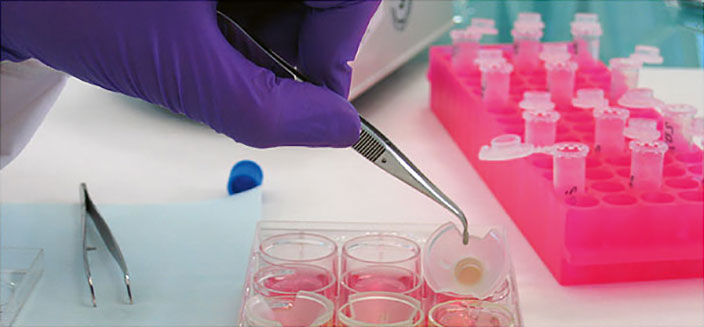 The test forms part of our Safe by Design™ approach, which allows our scientists to identify persistent, bioaccumulative and toxic substances, the assessment of which is an integral part of chemical legislation.
Bioaccumulation occurs when a substance becomes concentrated inside living organisms such as fish and so risks entering the food chain. Higher metabolism of the molecule which is measured with these new methods means a lower risk of bioaccumulation. The new test method uses fish liver cells or fish enzymes instead of living fish.
Keratinosens®, already a leading non-animal test for skin sensitisation, is part of Safe by Design™. These innovative concepts under our Safe by Design™ umbrella are significantly helping in our research of new fragrance molecules, which allows a more focused and speedier approach by preselecting the safest molecule options during the early stages of a project.
> Read more about Keratinosens® (find best link)
This unique approach is also a way to understand the molecular mechanism of how molecules interact with living systems and, consequently, how to avoid negative impact.
> Back to overview success stories