Strengthening sustainable patchouli oil sourcing
For one kilogram of patchouli oil, 200 times that amount of fresh leaves from patchouli plants need to be collected in the fields of the island of Sulawesi in Indonesia. This precious ingredient is hard won, but the resulting essential oil is prized by perfumers for its powerful, earthy and long-lasting character.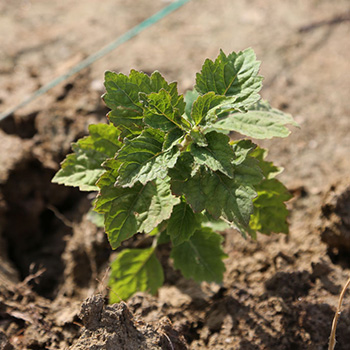 To secure its supply, Givaudan has invested in a collection network of hundreds of individual smallholder producers on Sulawesi since 2013.
Our approach focuses on being present at the origin of the raw material, building strong relationships with smallholder producers and supporting them in developing their business in a sustainable way.
In 2018, we started a collaboration with NGO Swisscontact to further strengthen the collection network. With funding from the Givaudan Foundation, and in partnership with the producers and local government, the project aims to improve the livelihoods of producer families while protecting Sulawesi's natural resources.
Training programmes are also offered to promote environmentally friendly production methods, along with education on nutrition and household income management.