Towards a digital future of exciting possibilities
Givaudan's new academic chair at CentraleSupélec
Givaudan's new academic chair at CentraleSupélec
Givaudan has 250 years of rich heritage, but its eyes are very much on the future – a future in which the tools of data science and artificial intelligence will play a central role.
Imagine what such a world might hold for us: one in which we can understand what is going on in perfumer's head during the creative process, perhaps; a world where, thanks to Artificial Intelligence, we might emulate and in a way inspire perfumers and give them the keys to new olfactory spaces.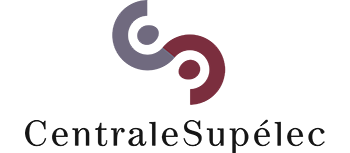 It may be a world in which we are able to better understand the relationship between ingredients, their combination, and olfaction; where we can predict the smell of a composition, and describe it.
We could, for example, measure the olfactory distance between two fragrances and predict which one will be the most effective in a given market.
The possibilities of this exciting future led to the creation in early 2018 of a Givaudan-supported academic chair at CentraleSupélec, one of France's top higher education institutions. Our experts had been collaborating with researchers at the Paris institution for more than a year, and the success of that process has now been extended with the creation of a chair that will involve several PhD students focusing on flavours and fragrances in the world of data science.
The digital arena is increasingly important to our business and to our customers around the world. In a digital age, we will be better able to discover new business insights and understand customers and consumers. We are at the beginning of a new chapter in our industry, a digital future that will see us increasingly embrace data science and Artificial Intelligence to push the boundaries of our industry to the benefit of our customers and ultimately consumers.