A Sense of Tomorrow
Building a sustainable future
Our approach engages customers on sustainability and helps them meet their goals.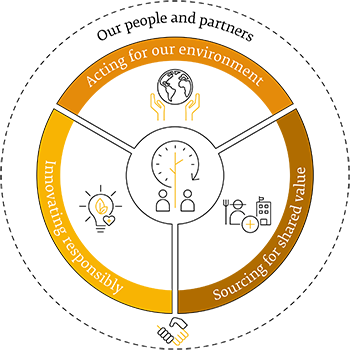 Meeting today's needs without compromising the interests of future generations has long been key to our business model. Mounting challenges, particularly in terms of climate change, have driven us to intensify our efforts. We are working hard to identify longer-term risks, opportunities and ways to measure and quantify the difference we're making.
Consumers are increasingly aware of the unprecedented social and environmental challenges created by climate change, population growth, resource scarcity and poverty. They are concerned about the future of the planet and their own well-being, and demand that companies be more transparent about how they operate. Business performance is now inextricably linked to sustainability. Our approach helps customers create products that set them apart, addressing consumer demand.
'A Sense of Tomorrow' is a framework that extends our vision to 2030 and beyond. It sets new performance targets and provides structures for designing innovative products that contribute to a sustainable world.