Strategic value creation
Our 2020 strategy and key achievements
Our 2020 ambition is about creating value for our stakeholders through sustainable and responsible growth and about shared success.
Being the partner of choice for our customers is a strategic ambition, and the measure of this ambition is the value we create with customers through sustainable, responsible growth. Part of being the partner of choice is shared success with our employees, suppliers, and our partners in science and technology, all of whom are critical in delivering on this ambition.
Our 2020 ambition is to create further value through profitable, responsible growth by building on the three strategic pillars of growing with our customers, delivering with excellence, and partnering for shared success. This growth ambition translates into financial targets of an average 4-5% sales growth and an average 12-17% free cash flow over a five-year period by 2020.
Two years into our strategy, we remain on track to achieve our financial targets and continue to make strong operational progress in each of our strategic pillars.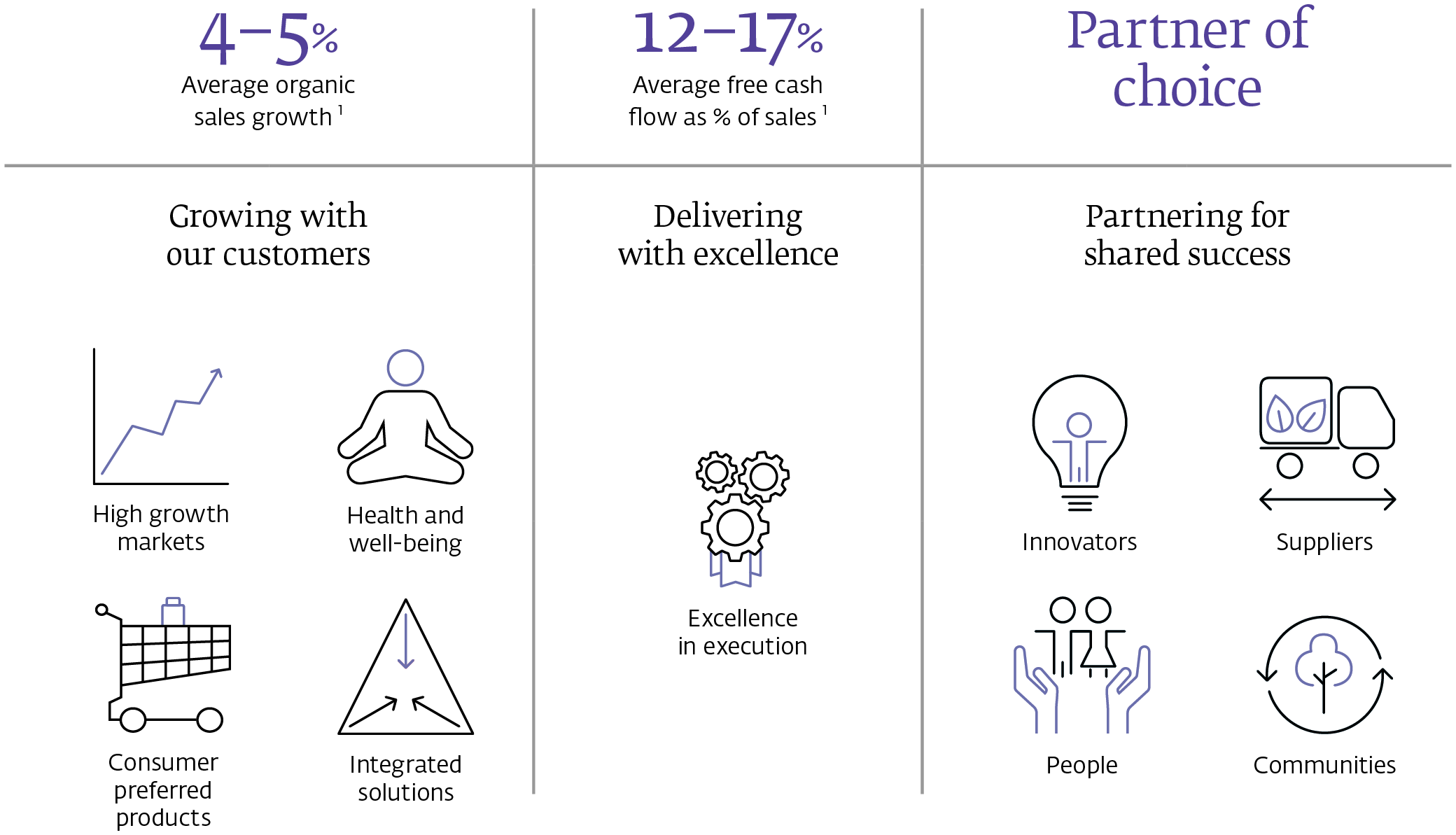 1 average over five years
Read below about our strategic achievements for each pillar.  
3

3

1

Growing with our customers

Delivering with excellence

Partnering for shared success